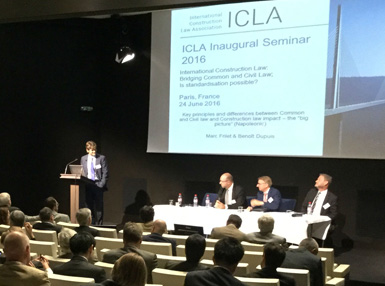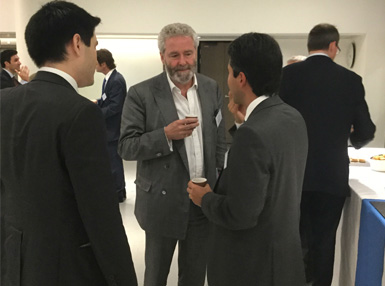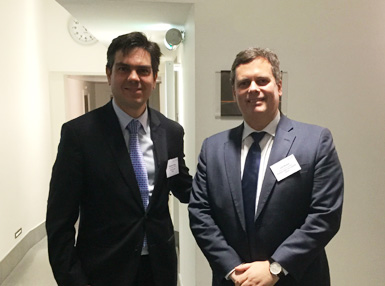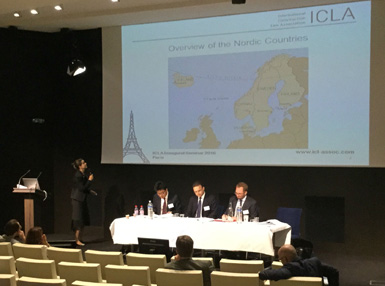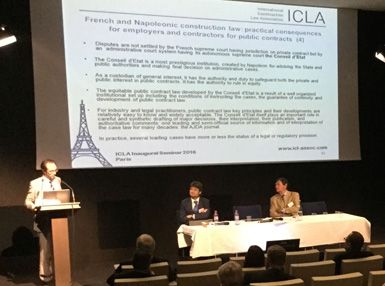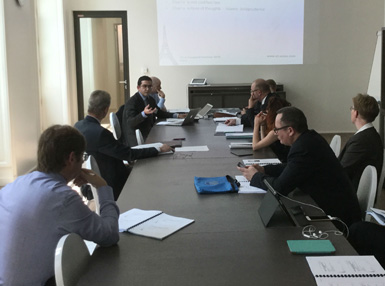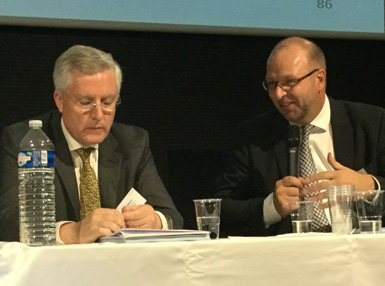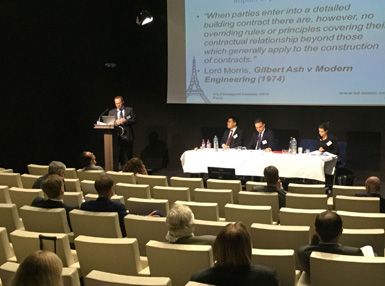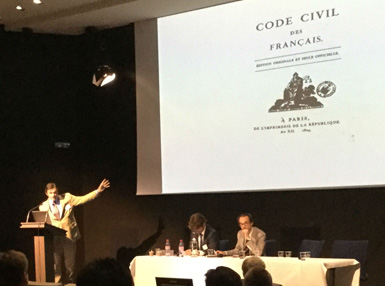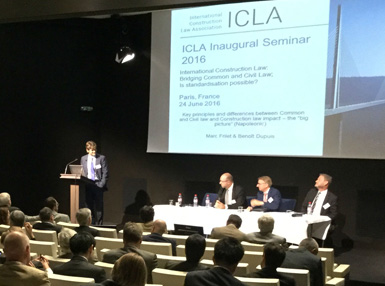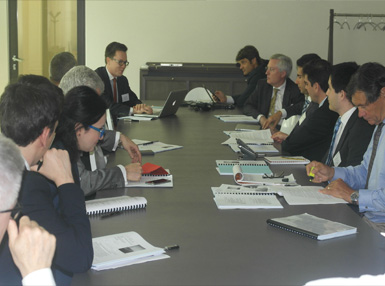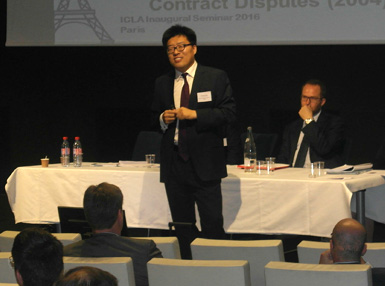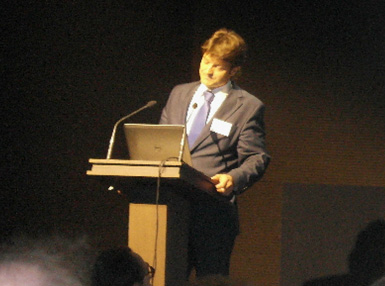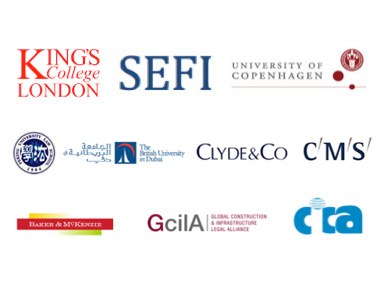 The International Construction Law Association (ICLA) was delighted to hold its Inaugural Seminar covering the topic "International Construction Law: Bridging Common and Civil Law; Is Standardisation Possible?" at the offices of the Fédération Nationale des Travaux Publics on 24 June 2016 in Paris (France).
The Inaugural Seminar proved a great success, with delegates from all parts of the world attracted to the hearing. The speakers covered Construction Law from key global jurisdictions which included Napoleonic Civil Law, Germanic Civil Law, English and North American Common Law, South American Civil Law, Chinese and Russian (CIS) Civil Law and GCC and Nordic Civil Law. The line-up of speakers was truly exceptional and included judges, academics, barristers and lawyers, experts in Construction Law both in the home jurisdiction and internationally.
The seminar opened with an overview of the global legal families and their sources, and was followed by comparisons between the three key Law, jurisdictions, English Common Law, Germanic Civil Law and French Napoleonic Law. Of key interest were issues such as the interpretation of contracts, good faith and taking over (acceptance) in construction. This was followed by an examination of various families of law from around the world, including their history and the manner in which construction principles such as delay damages, defects liability and limitation of liability are dealt with – a necessary comparative exercise which had those who attended participating very actively in smaller discussion/break-out groups.
Dr Wolfgang Breyer (ICLA Chairman) commented: "I am very pleased today to see the outcome of all our hard work; we have started the first step bringing together construction law from all parts of the world. Construction has become increasingly international but incredibly there is next to nothing in information on the mandatory law or anything else affecting the contract under different jurisdictions, so this was why we decided to start the ICLA.

Simple in hindsight, bring together the best lawyers and construction professionals in construction law to bridge the huge gap between civil and common construction law. We now have a solid board, all being expert construction lawyers and professionals, backed up with academic support from greats such as King's College and Peking Law School. We have been very much encouraged by all the positive feedback from people attending, nothing but praise, and importantly wanting more".
For all those interested in becoming a member of the ICLA and benefiting from its expertise, please visit the ICLA website, www.icl-assoc.com or contact administration by email, info@breyer-rechtsanwaelte.de or telephone on +49 711 341 8000 (the ICLA will soon also have corporate membership available). Please also note down in your diaries the next ICLA seminar to be held at the British University in Dubai (UAE) on 26 January 2017, for which registration will open shortly.
Many thanks to our Speakers, Supporting Partners and Sponsors of the ICLA 2016 Inaugural Seminar!
Dr Wolfgang Breyer - Breyer Rechtsanwälte (Senior Partner)
David Brown - Clyde & Co (Partner)
Julio Ceaser Bueno - Pinheiro Neto Advogados (Partner)
Andrew Burr - Atkin Chambers (Barrister)
Sylvie Cécile Cavaleri – Copenhagen University (Assistant Professor)
Paul Cowan - 4 New Square (Barrister)
Benoit Dupuis - COLAS (International Legal Manager)
Marc Frilet - Frilet Société d'Avocats (Partner)
William Godwin - 3 Hare Court (Barrister)
Christopher Howard - King's College London, London Centre for Construction Law (Senior Lecturer)
Prof. Stefan Leupertz - Leupertz Baukonfliktmanagement (former judge of the Supreme Court, Germany)
Andreas J. Roquette - CMS Hasche Sigle (Partner)
Alexandre Areoria Salles - Areoria Salles Advogados (Partner)
Nikolay Scherbakov - Lomonosov Moscow State University (Assistant Professor)
Dr. Jürgen Schramke - Baker & McKenzie (Partner)
Jack Tieder - Watt Tieder Hoffar & Fitzgerald (Senior Partner)
Chris Wright - Watt Tieder Hoffar & Fitzgerald (Senior Partner)
Naief Yahia - Al Tamimi & Co. (Partner)
Dongfeng Zhao - Justfaith Law (Partner)