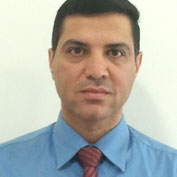 The ICLA is delighted to announce it newest Board Members, Prof. Aymen Masadeh (Dean of Faculty of Business & Law and Head of MSc Construction Law and Dispute Resolutions) from the British University in Dubai and Ms Sylvie Cecile Cavaleri (Assistant Professor, Faculty of Law) from Copenhagen University.
Prof Masadeh is no stranger to international construction law and will be part of ICLA's Middle East (GCC) family of law division. Prof Masadeh is one of the few local lawyer/academic specializing in UAE construction law and highly active on creating awareness and lecturing on both national and international construction law issue in the UAE.
Ms Cavaleri is a recognized expert in Danish construction law and will represent the Nordic law division of the ICLA. Ms Cavaleri has extensive experience in both civil and common law, her doctorate on "Concurrent Delay in Construction Disputes" provided a comparative perspective between civil law (Nordic) and common law (English) systems. Her postdoctoral research covers one of the main focuses of the ICLA being, "The interpretation and application of international standard contracts under different legal systems".
Chairman, Dr Wolfgang Breyer, commented, "Delighted to have both Aymen and Sylvie on board. The Middle East has so much construction happening yet very few local lawyers taking the lead in informing on how construction law principles work, so very pleased to have Aymen representing the GCC division. Sylvie's experience in Nordic law is particularly necessary because the Nordic countries are a mystery which Sylvie will shed light on, particularly given her post doctorate research which covers the use of international standard construction contracts operating under the mandatory laws of another country."
For more information on Prof Masadeh and Ms Cavaleri please see their ICLA profiles.