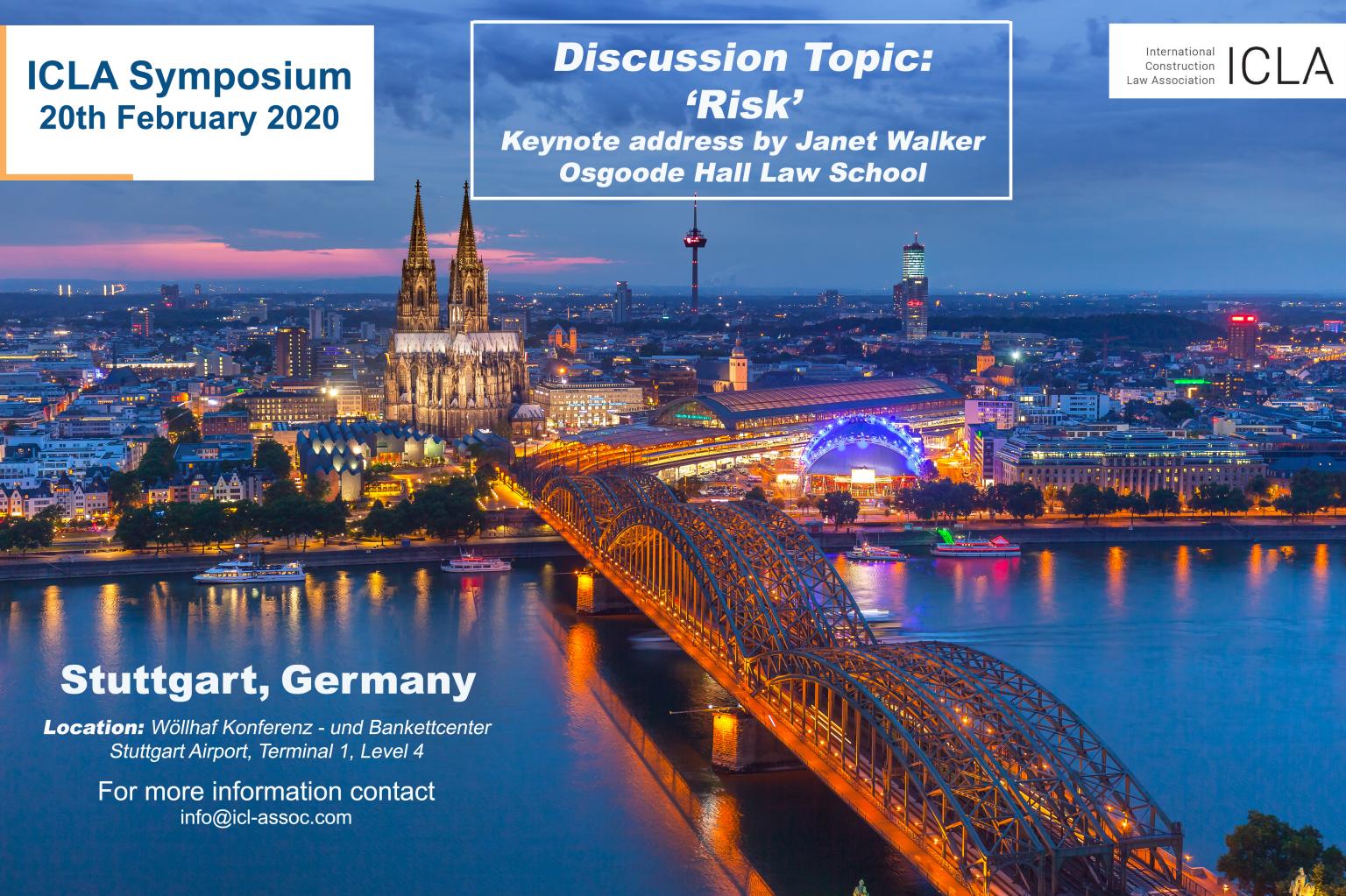 We are pleased to announce a very exciting event focused on dealing with "Risk" in the international construction context. We have assembled a truly international panel to lead the discussions from common law as well as French and German civil law jurisdictions. This event promises to be interesting as well as informative. 
The keynote address will be given by Janet Walker, who is an independent arbitrator with chambers at Arbitration Place in Toronto, at the International Arbitration Centre in London, and at Sydney Arbitration Chambers in Australia and has served as sole, presiding, and co-arbitrator in ICC, ICDR, DIAC, HKIAC, SIAC, and in ad hoc arbitrations in a variety of seats.
She also serves as the Vice Chair of ICC Canada and has been a member since 2001, and a member of the Arbitration Roundtable of Toronto (now Toronto Commercial Arbitration Society) since 2004; and of the CIArb Canada Board (founding chair of Toronto chapter in 2004).
In addition, she is a professor of law and past associate dean of Osgoode Hall Law School in Toronto.