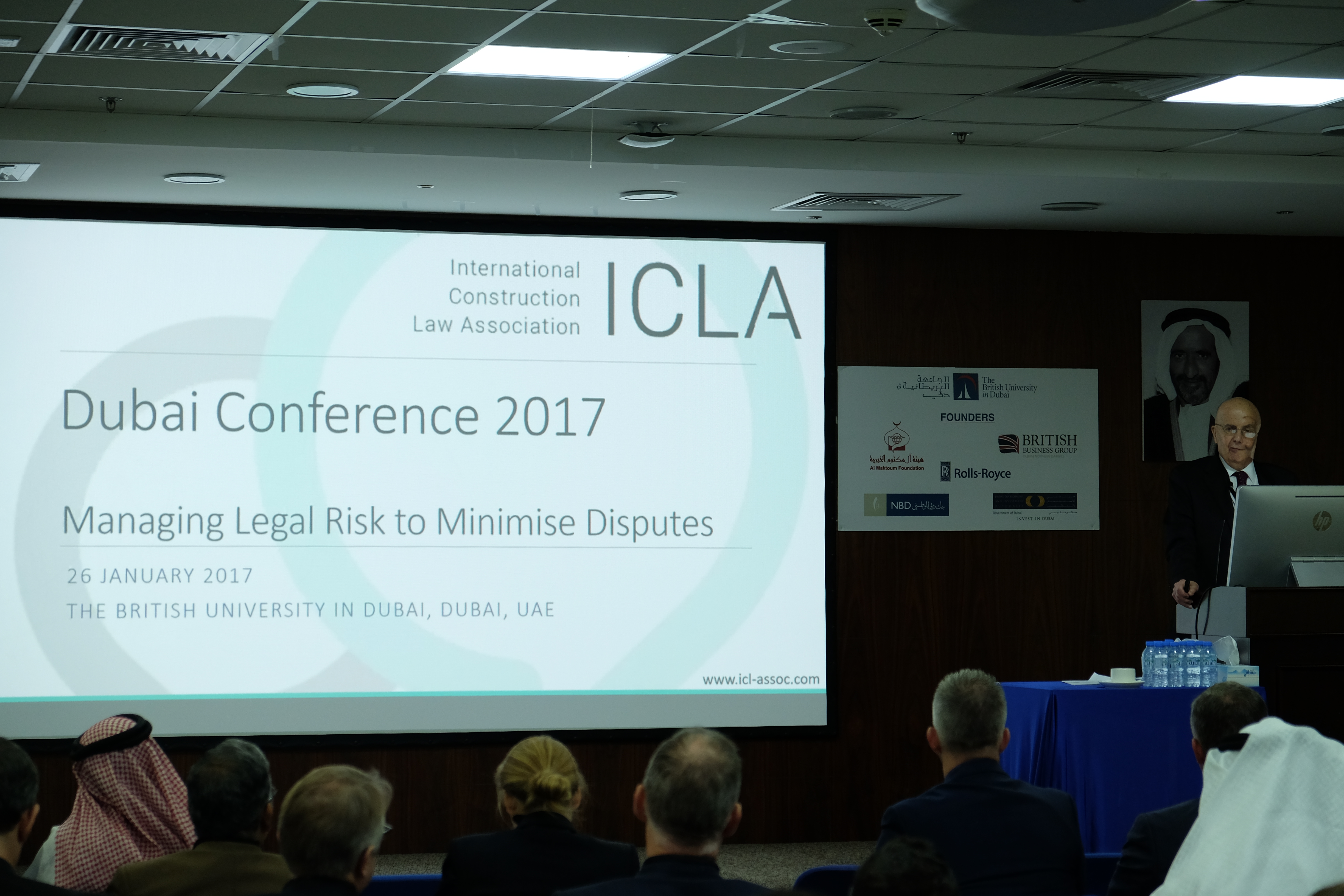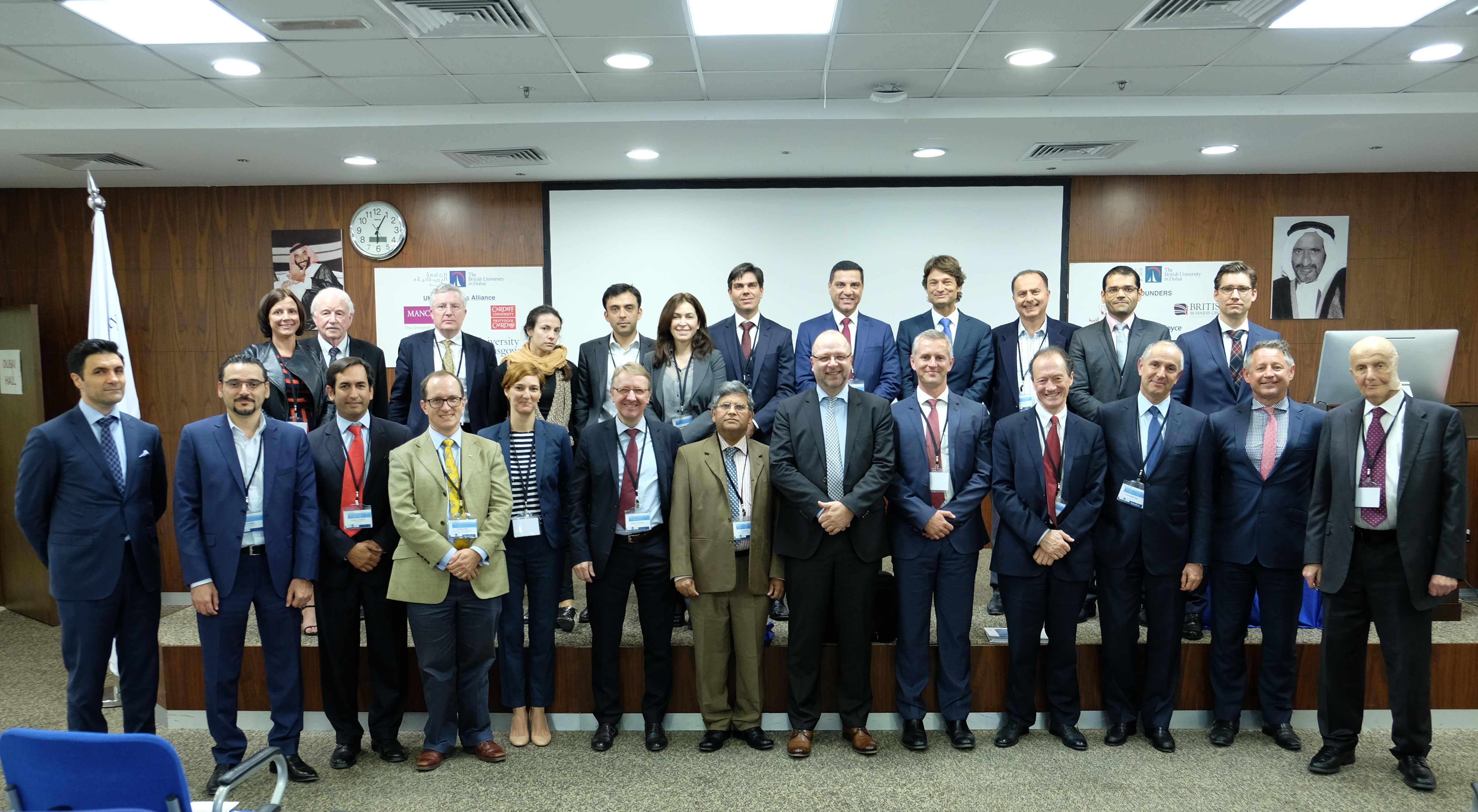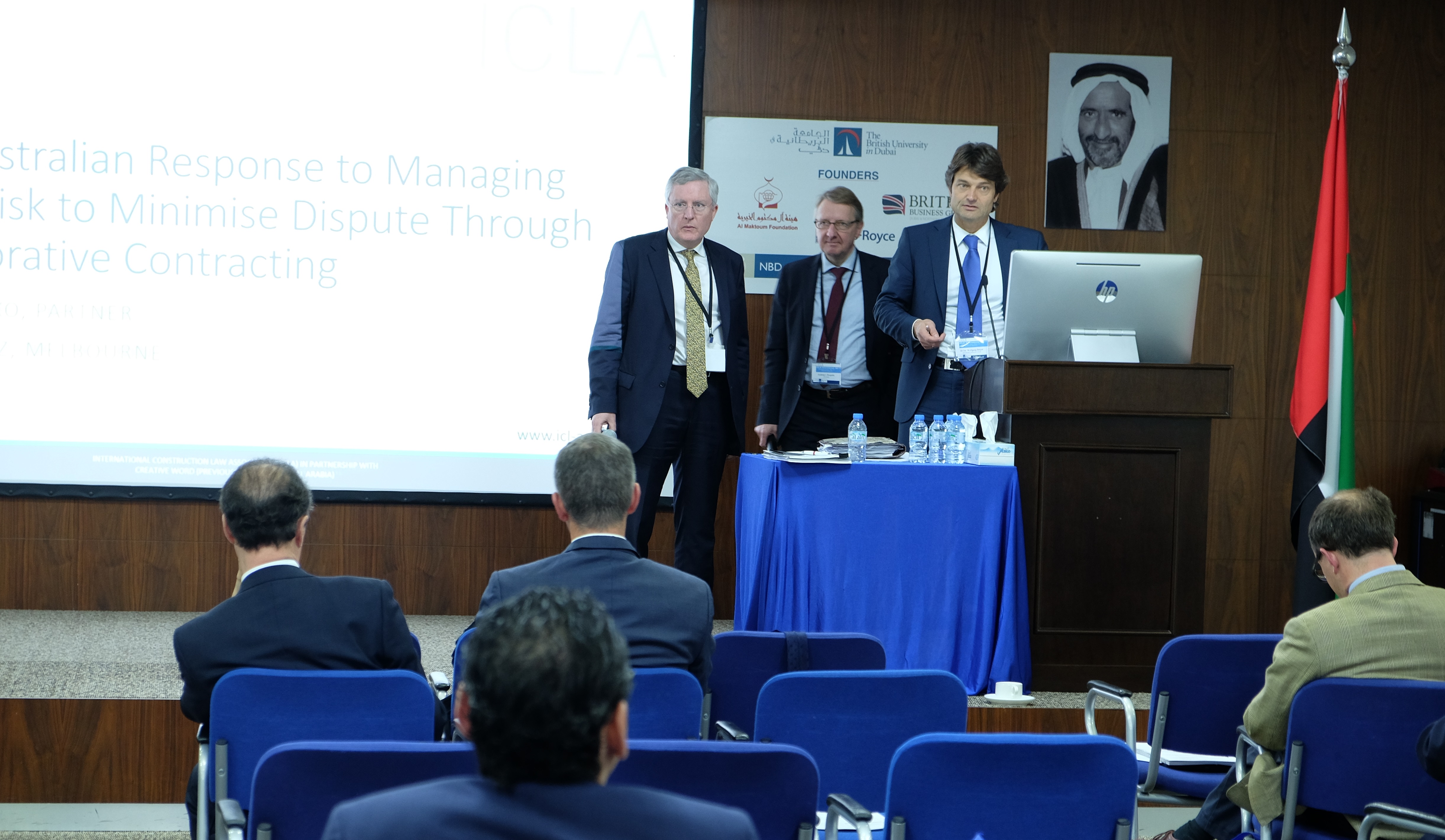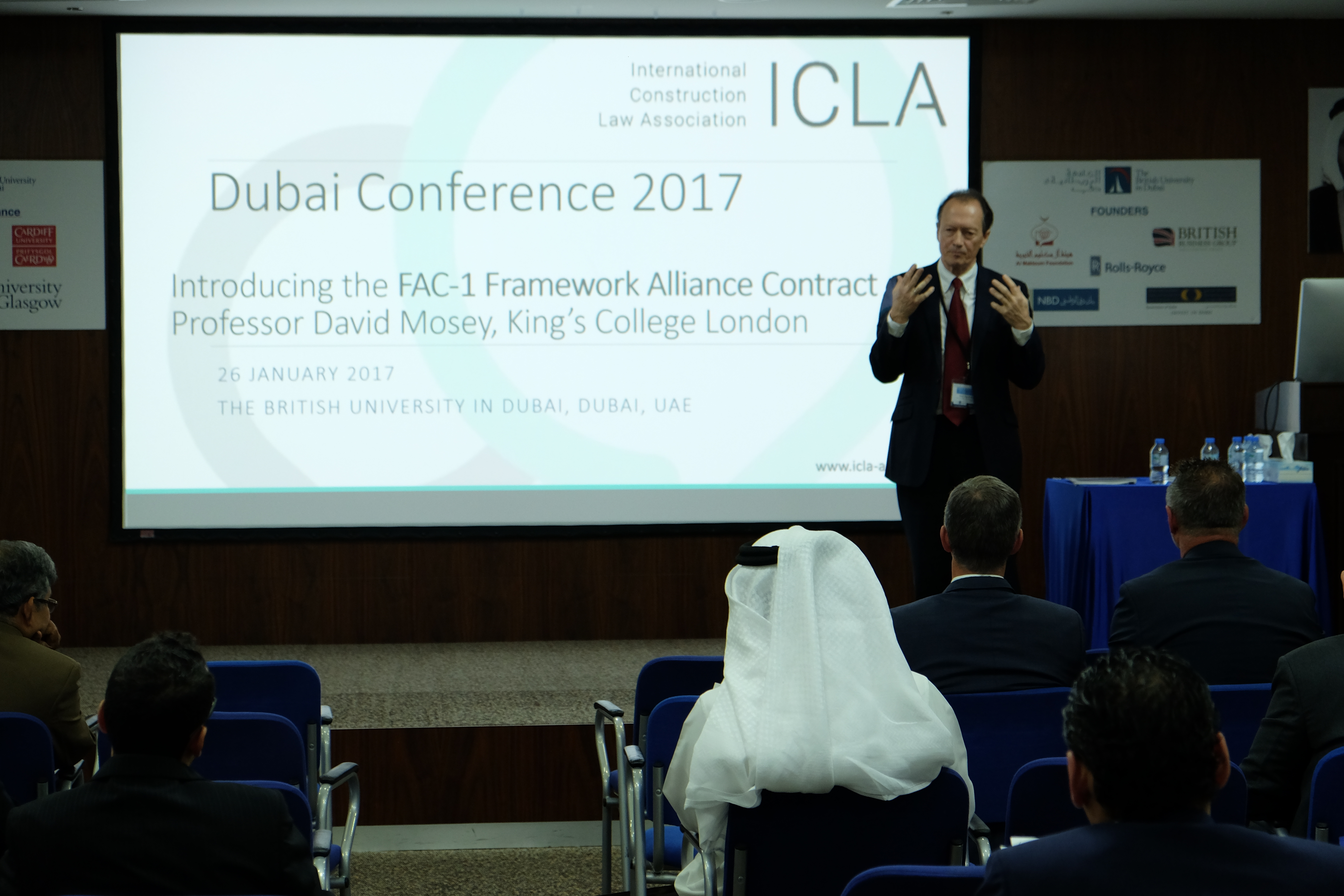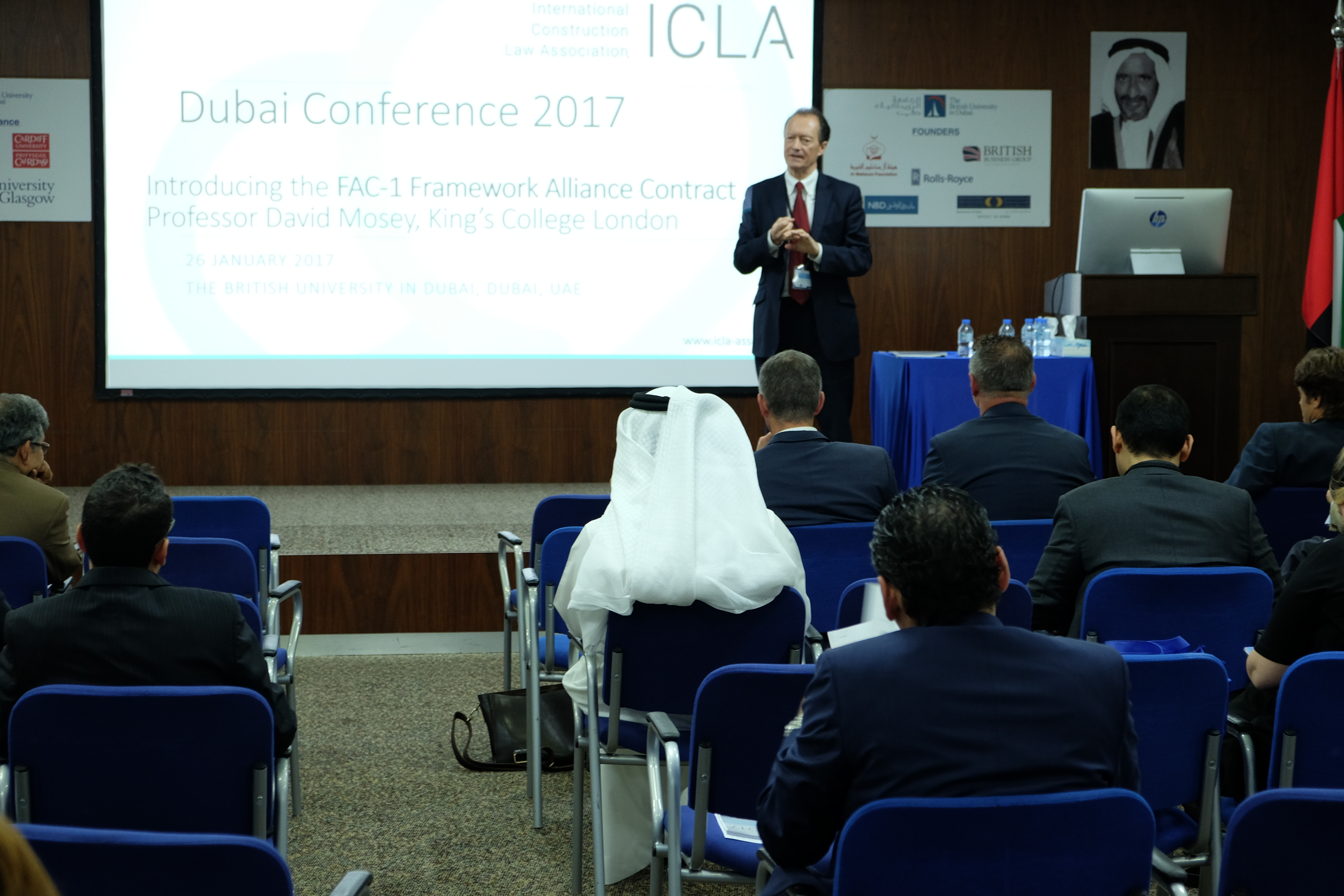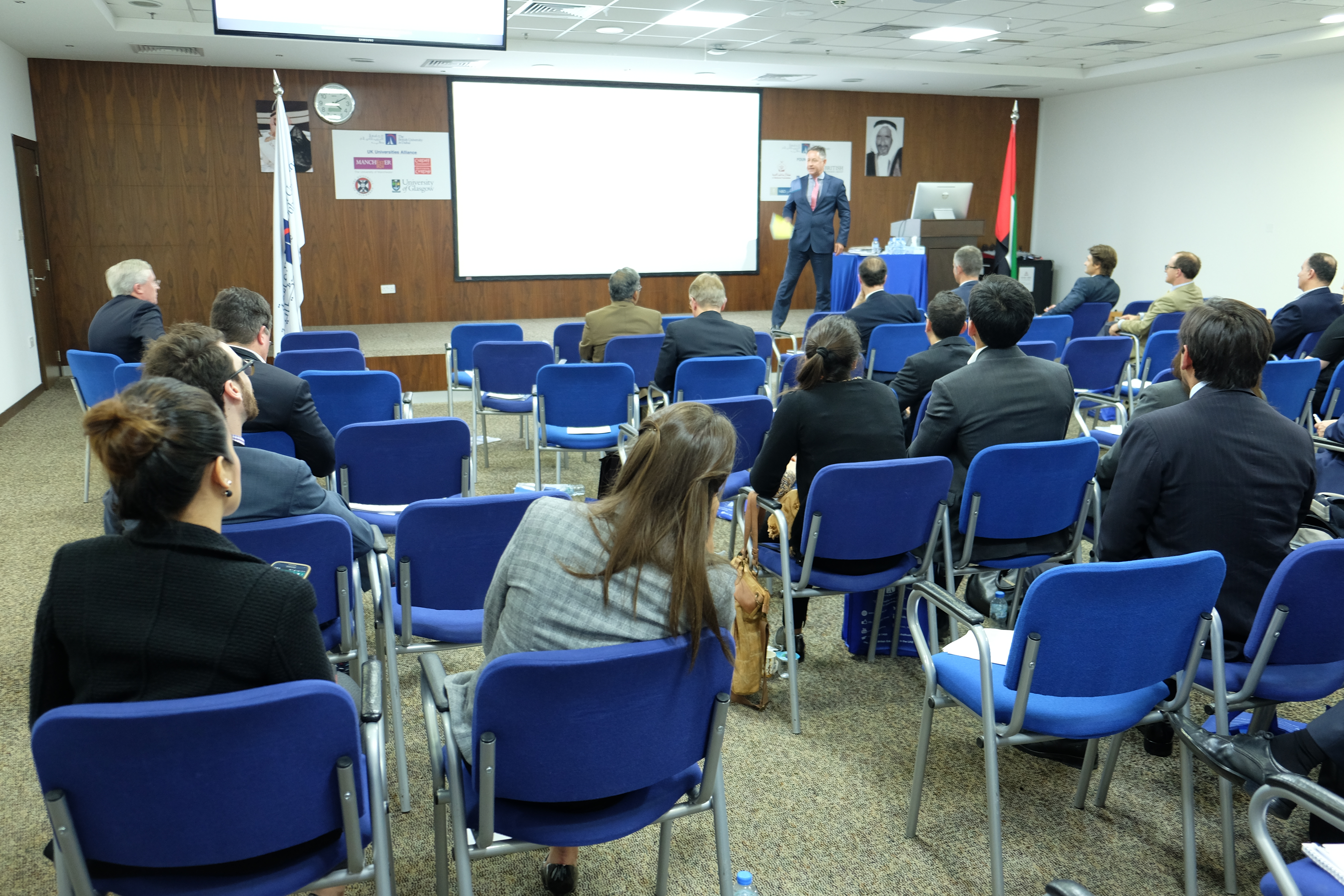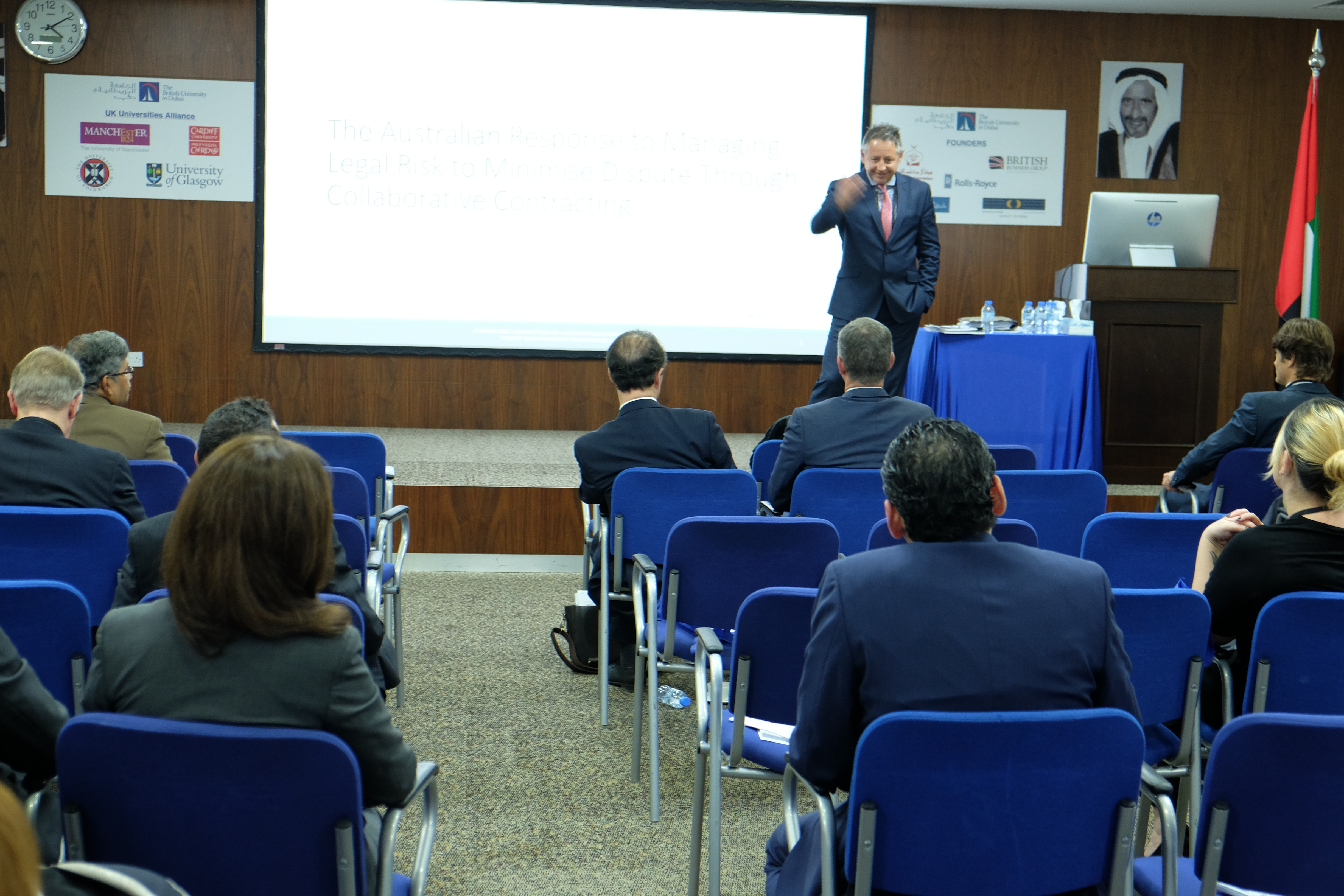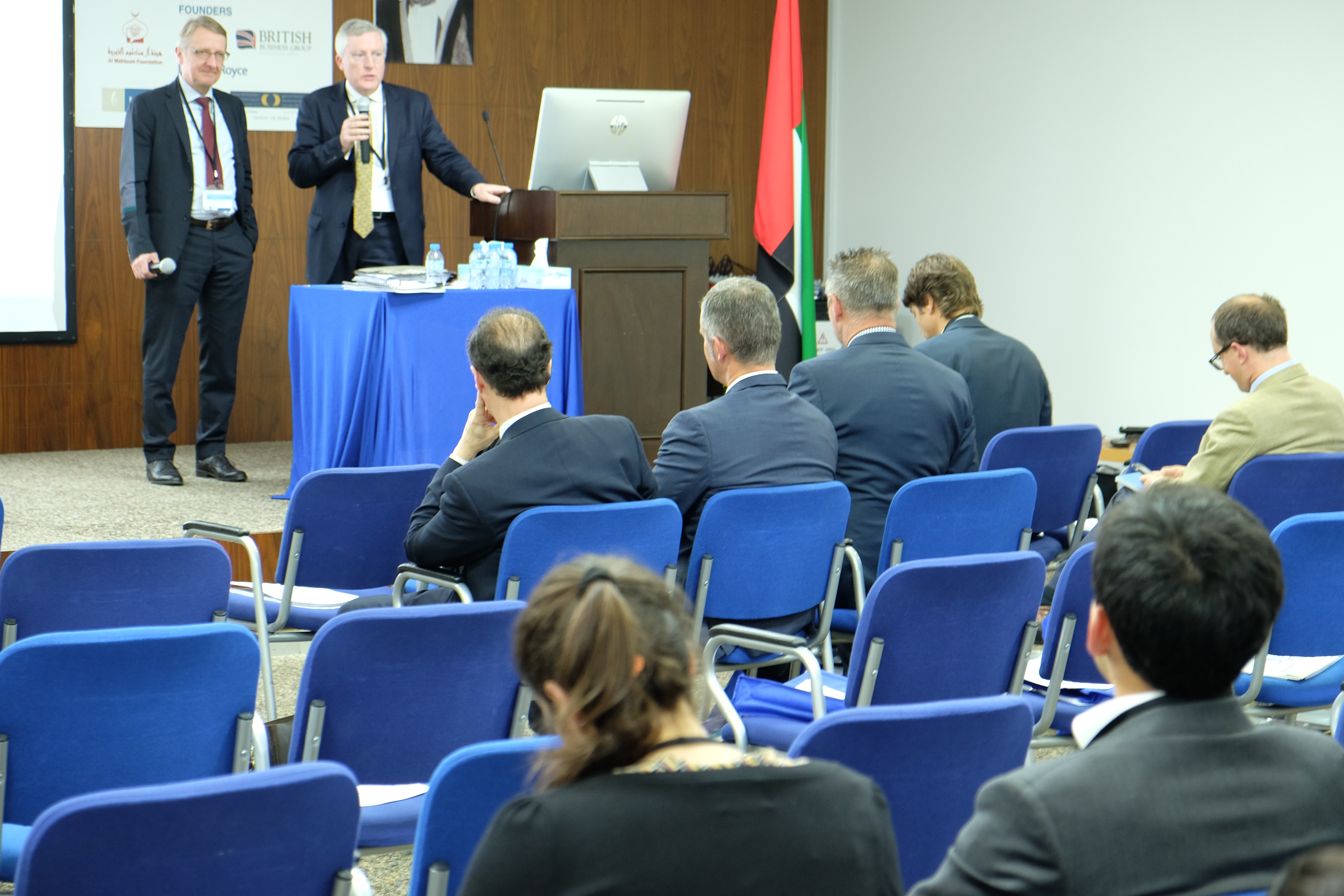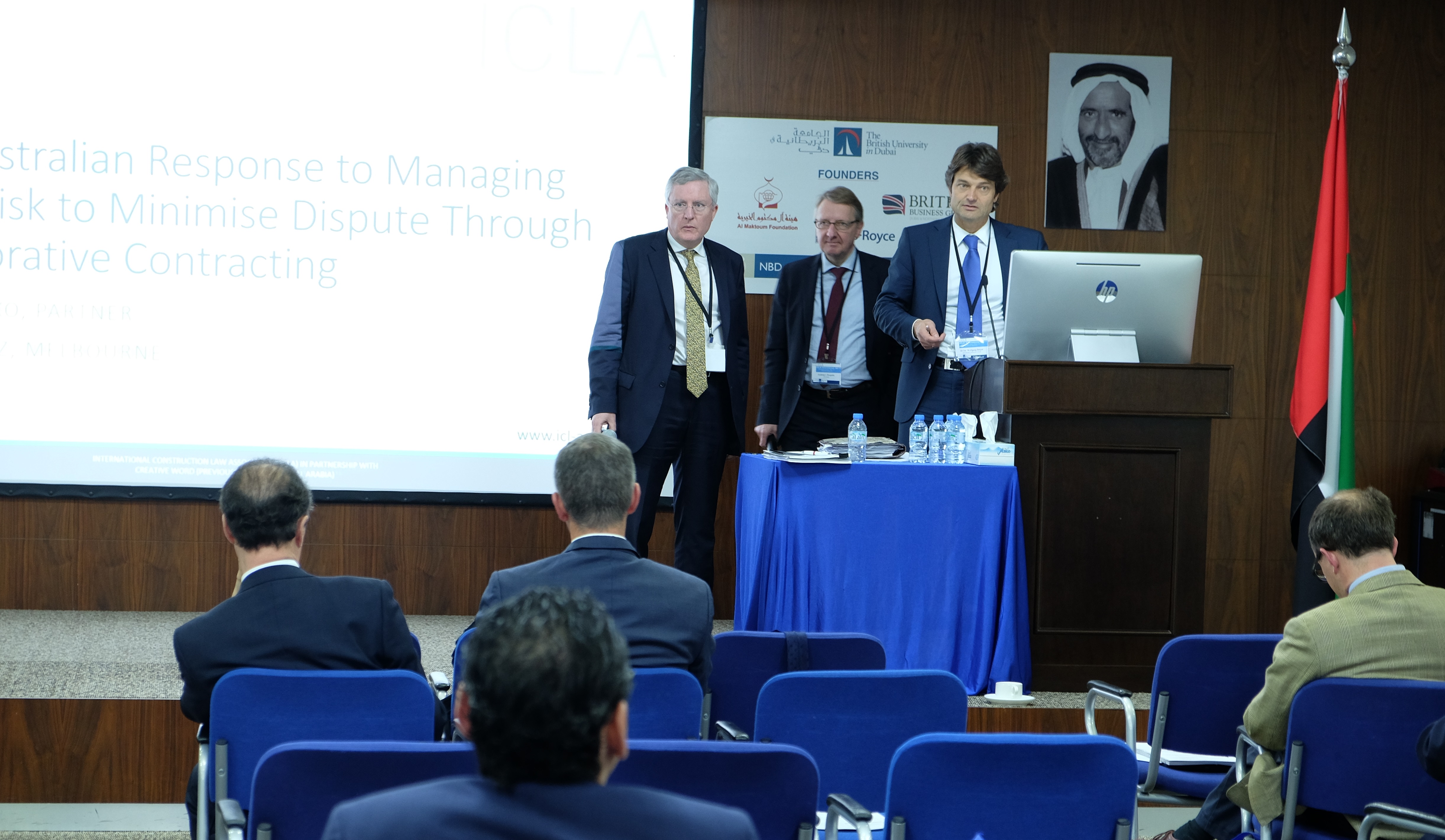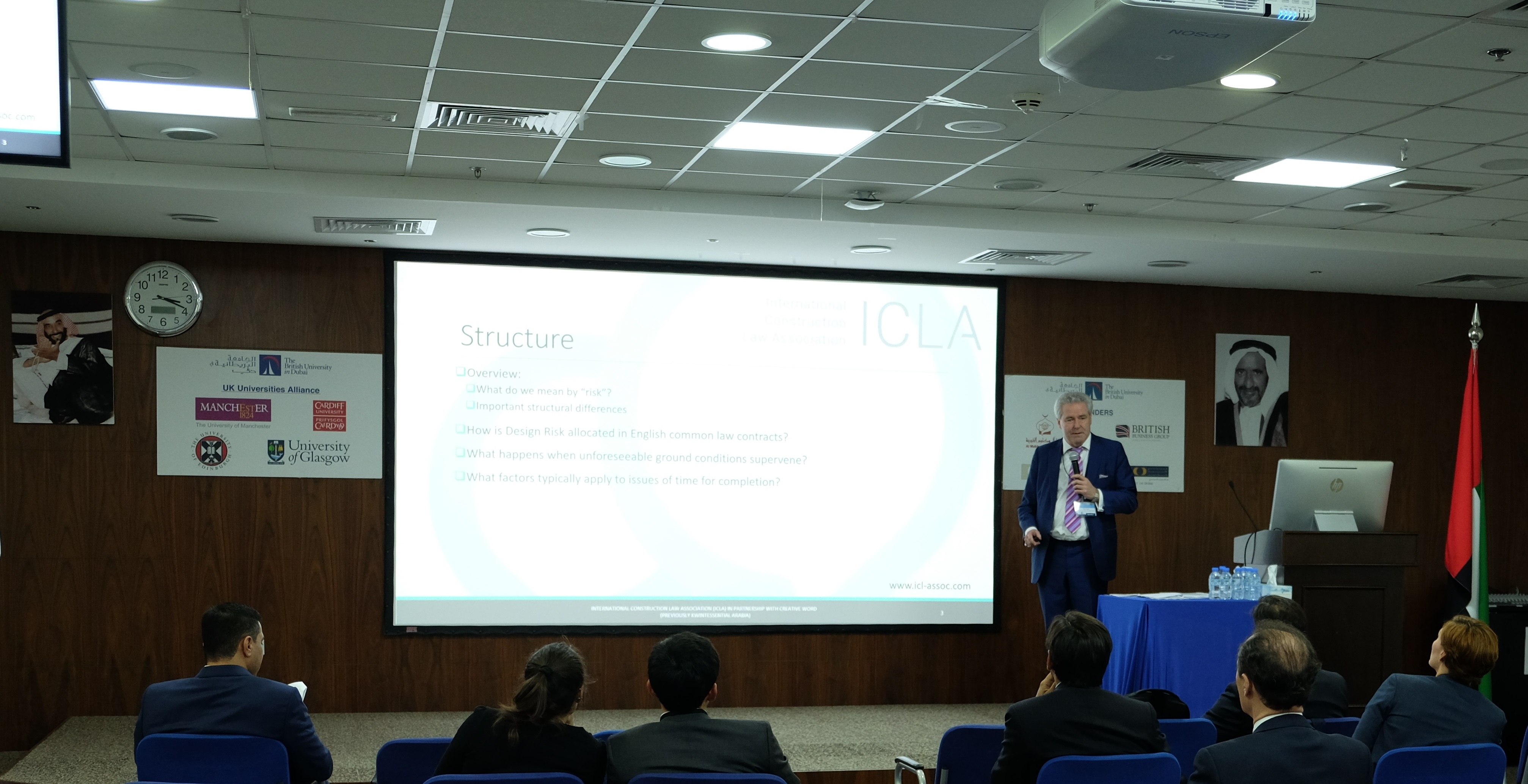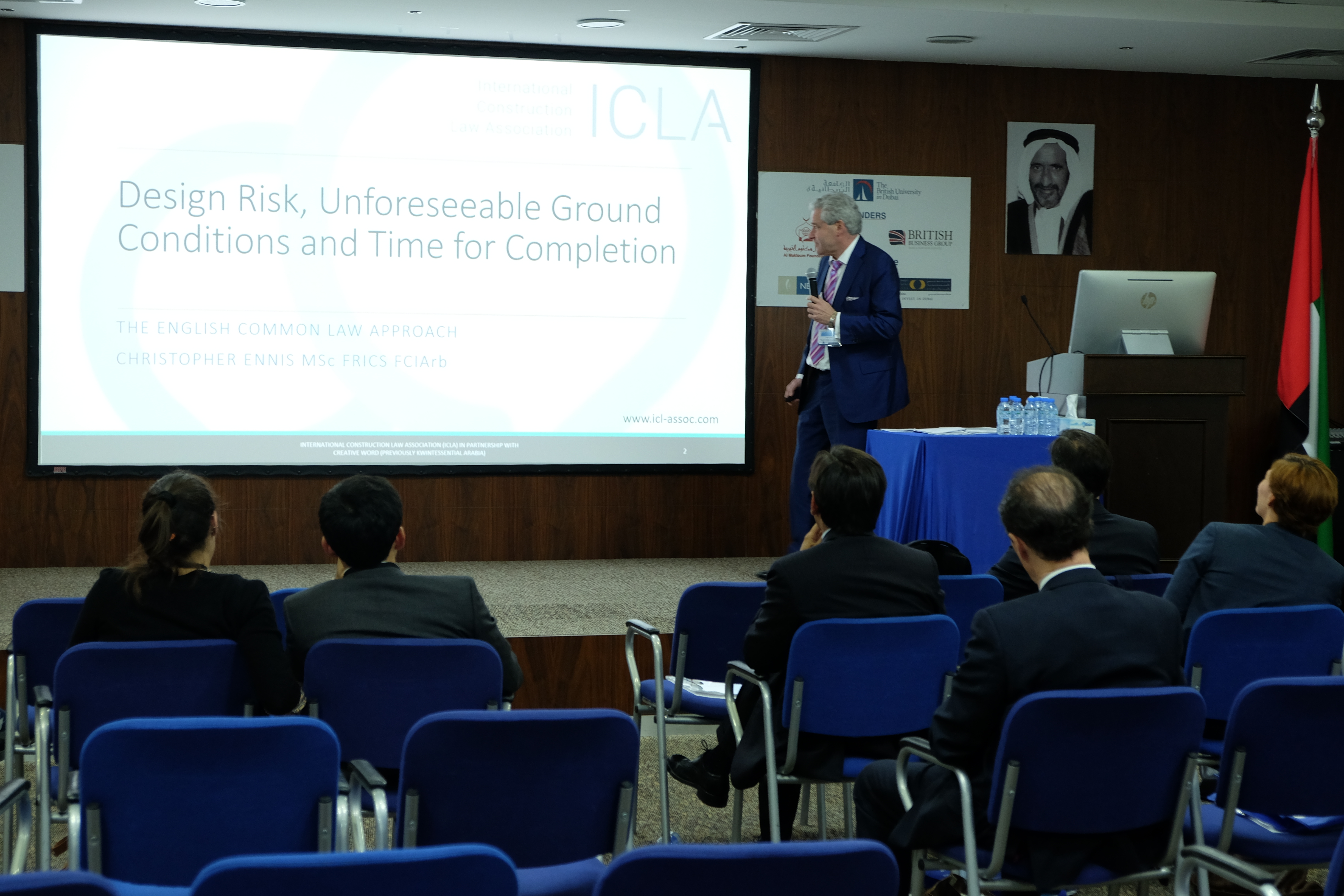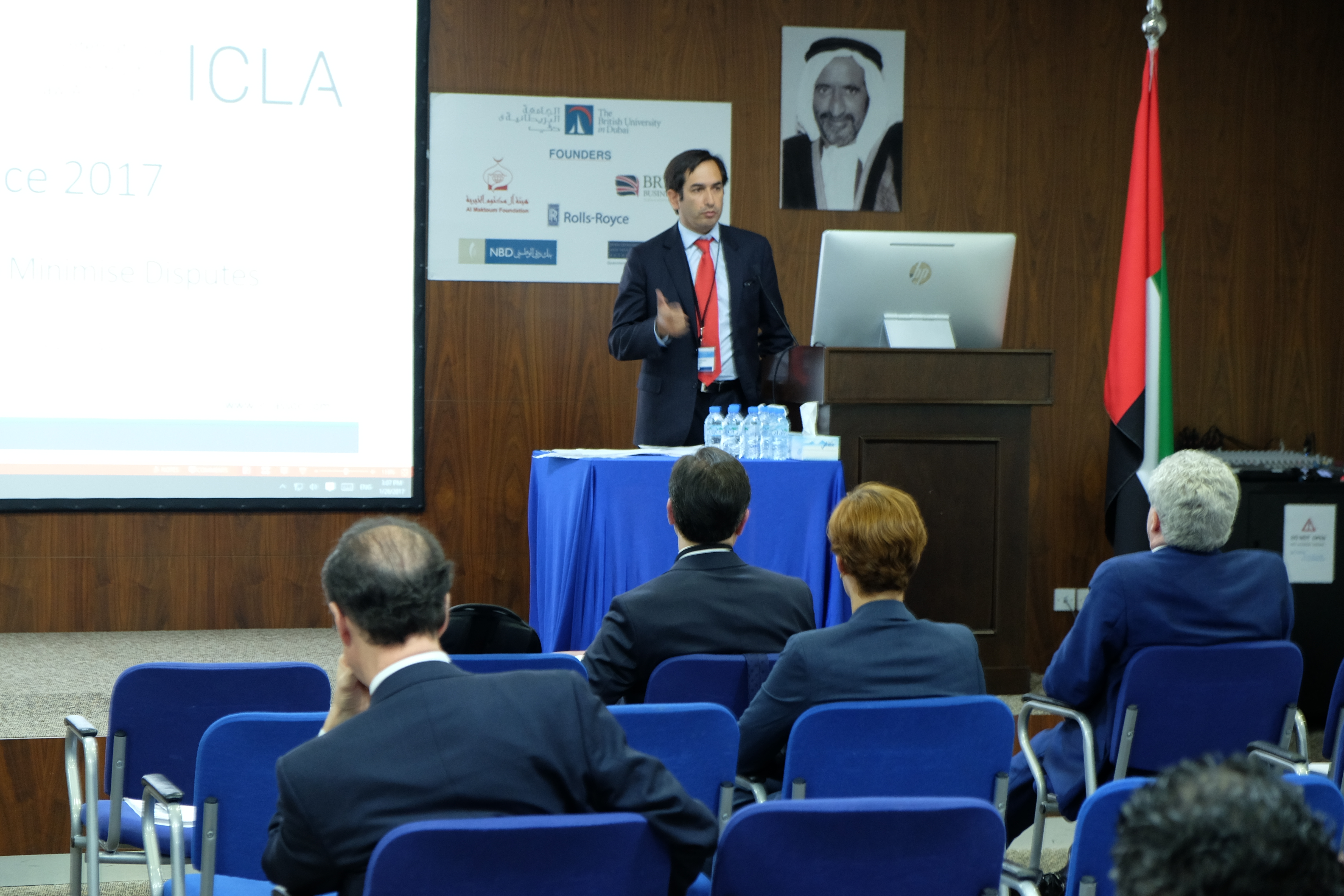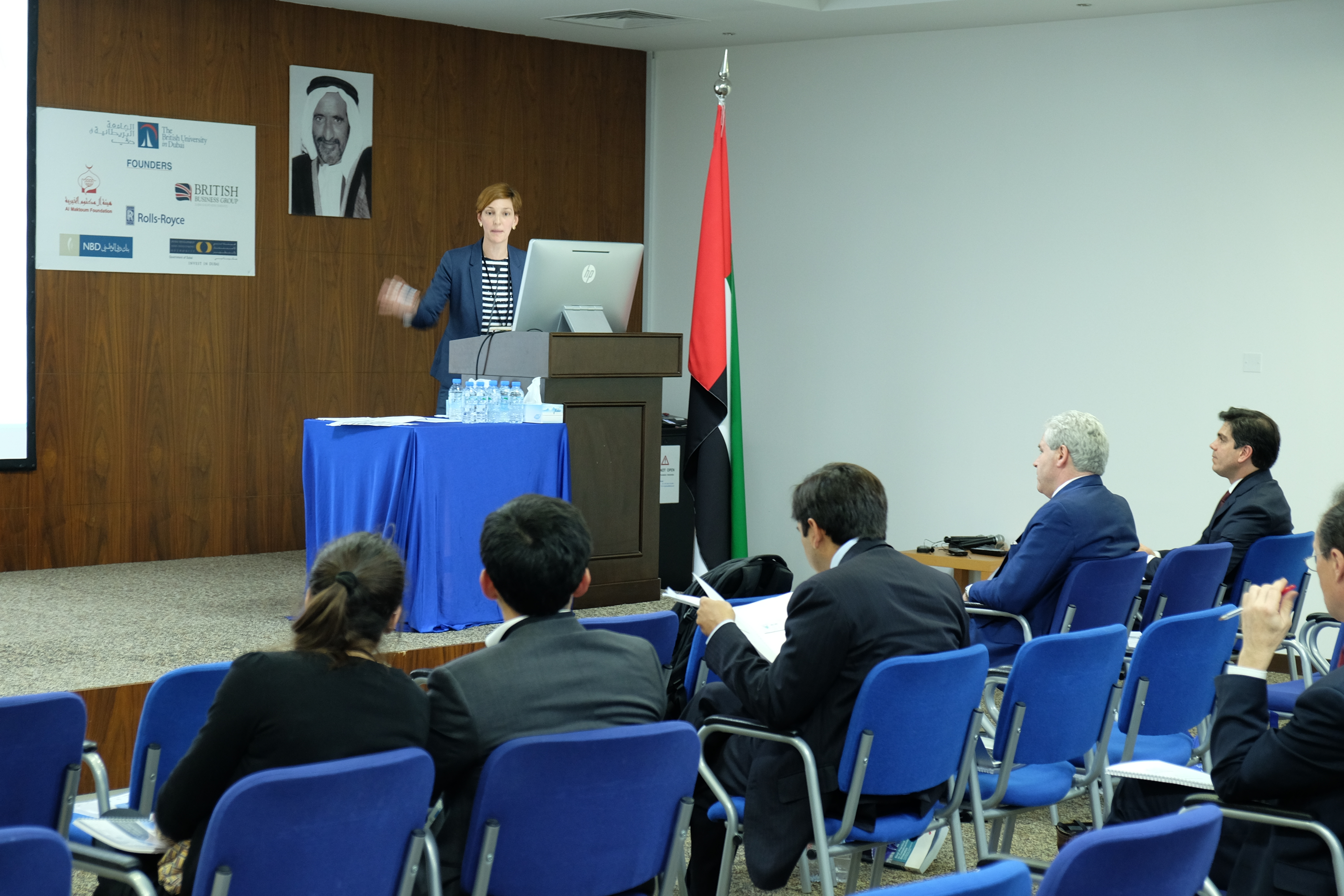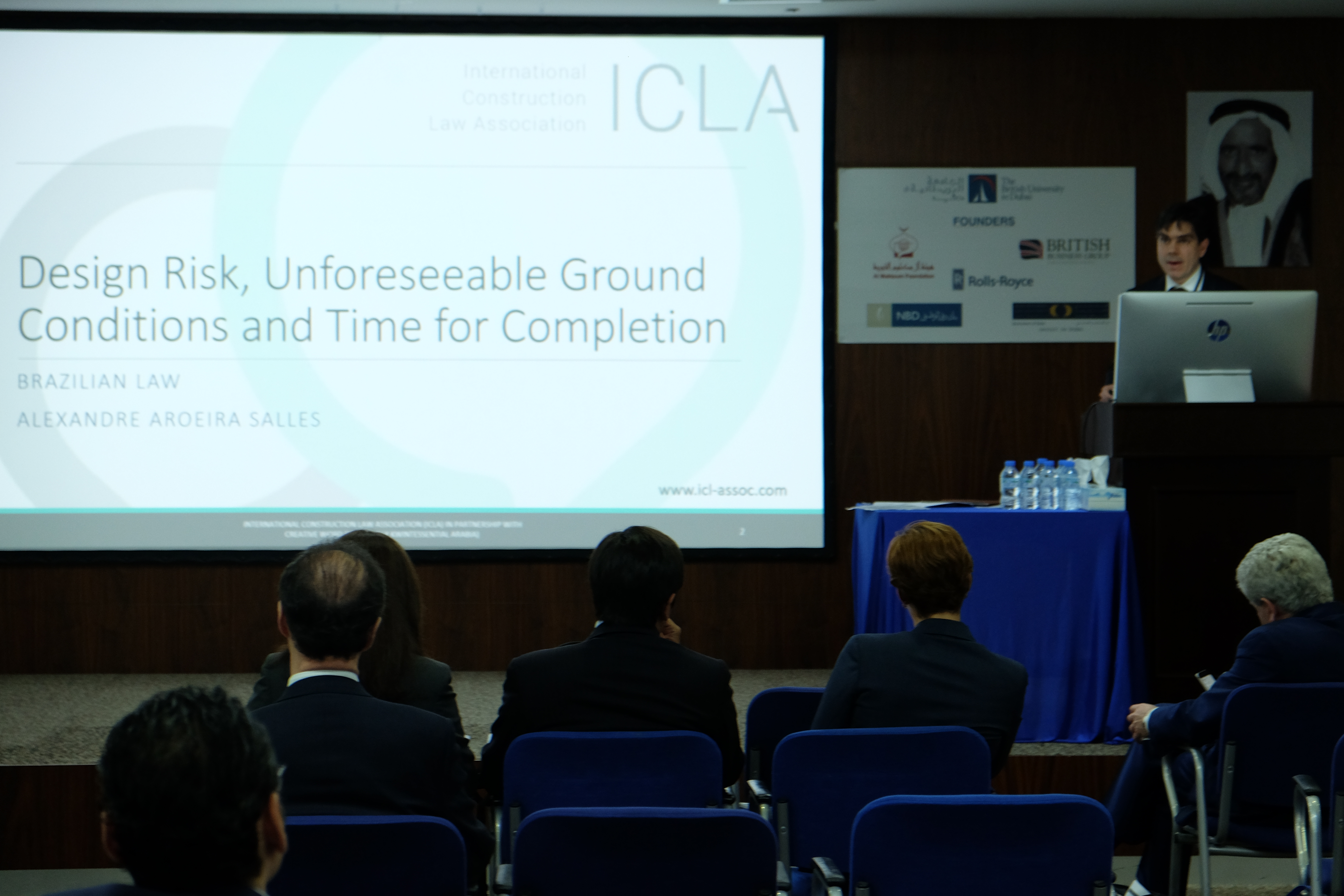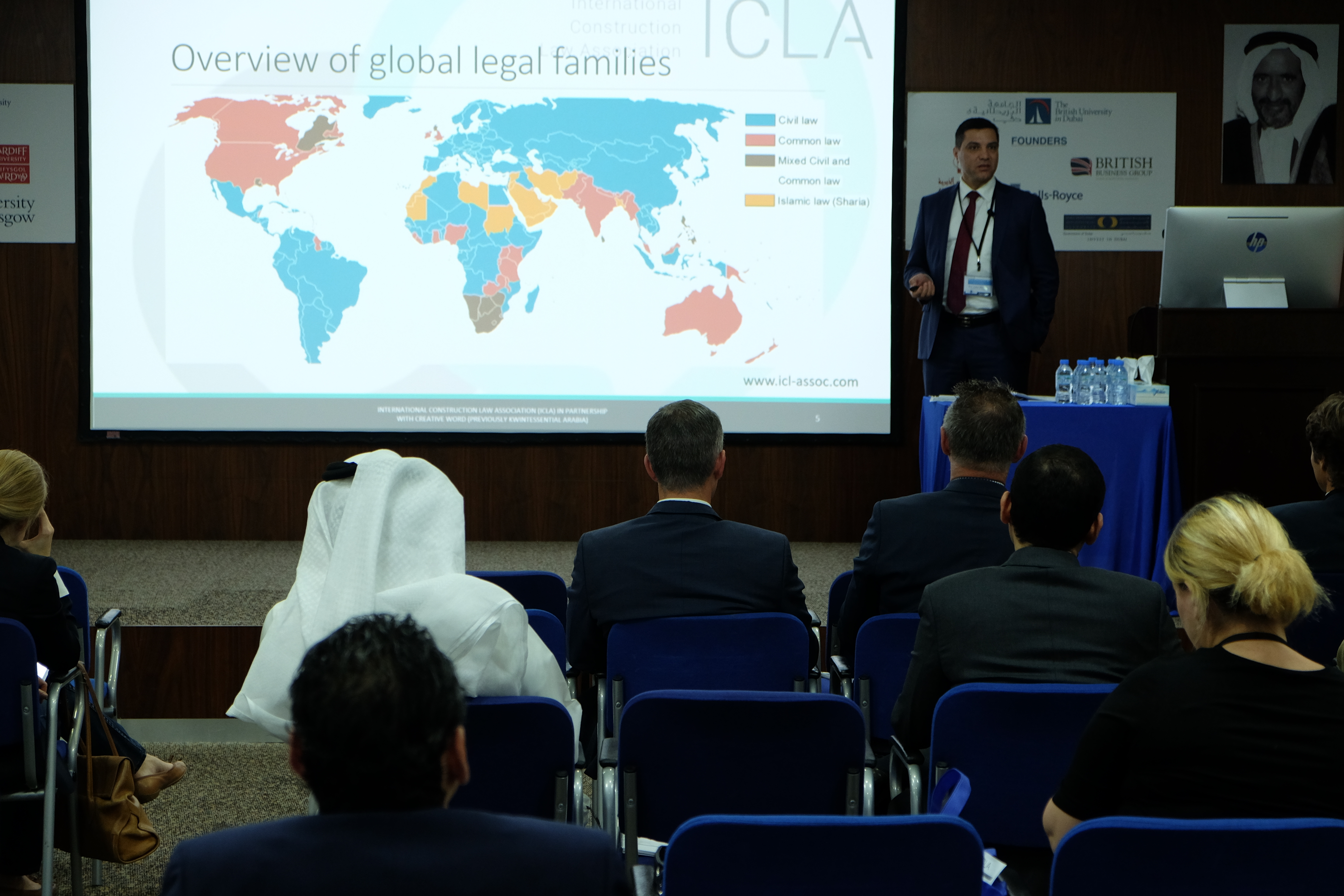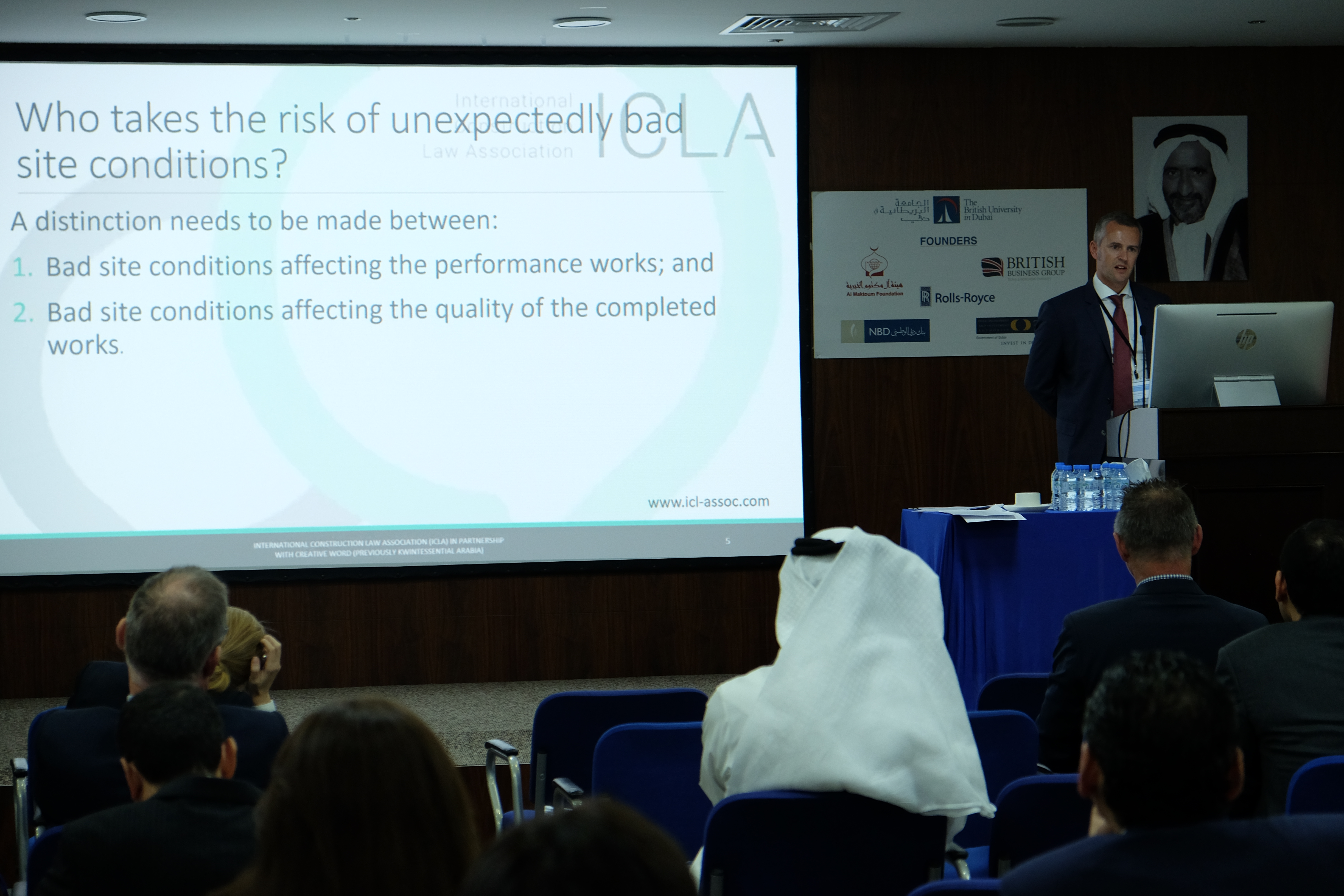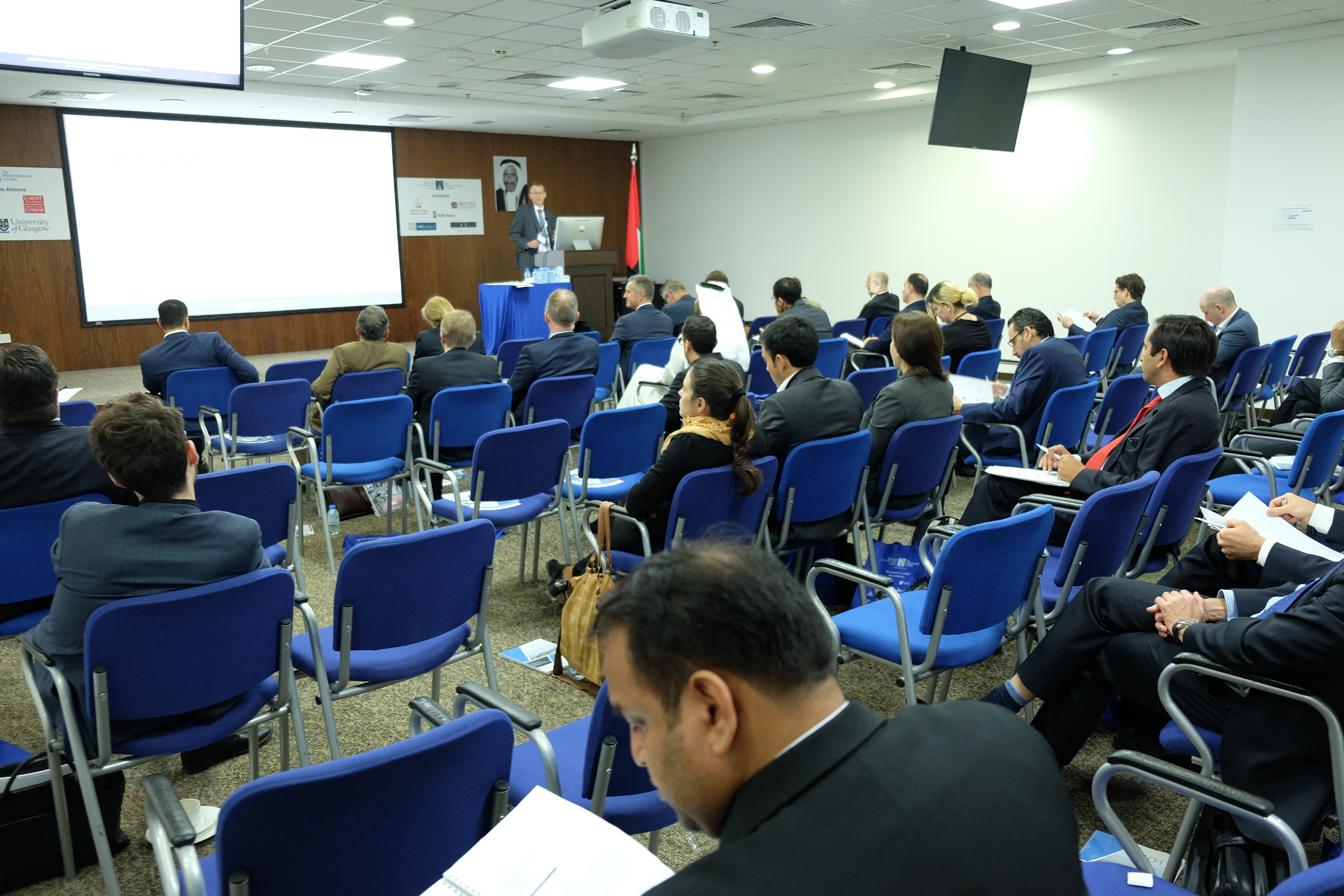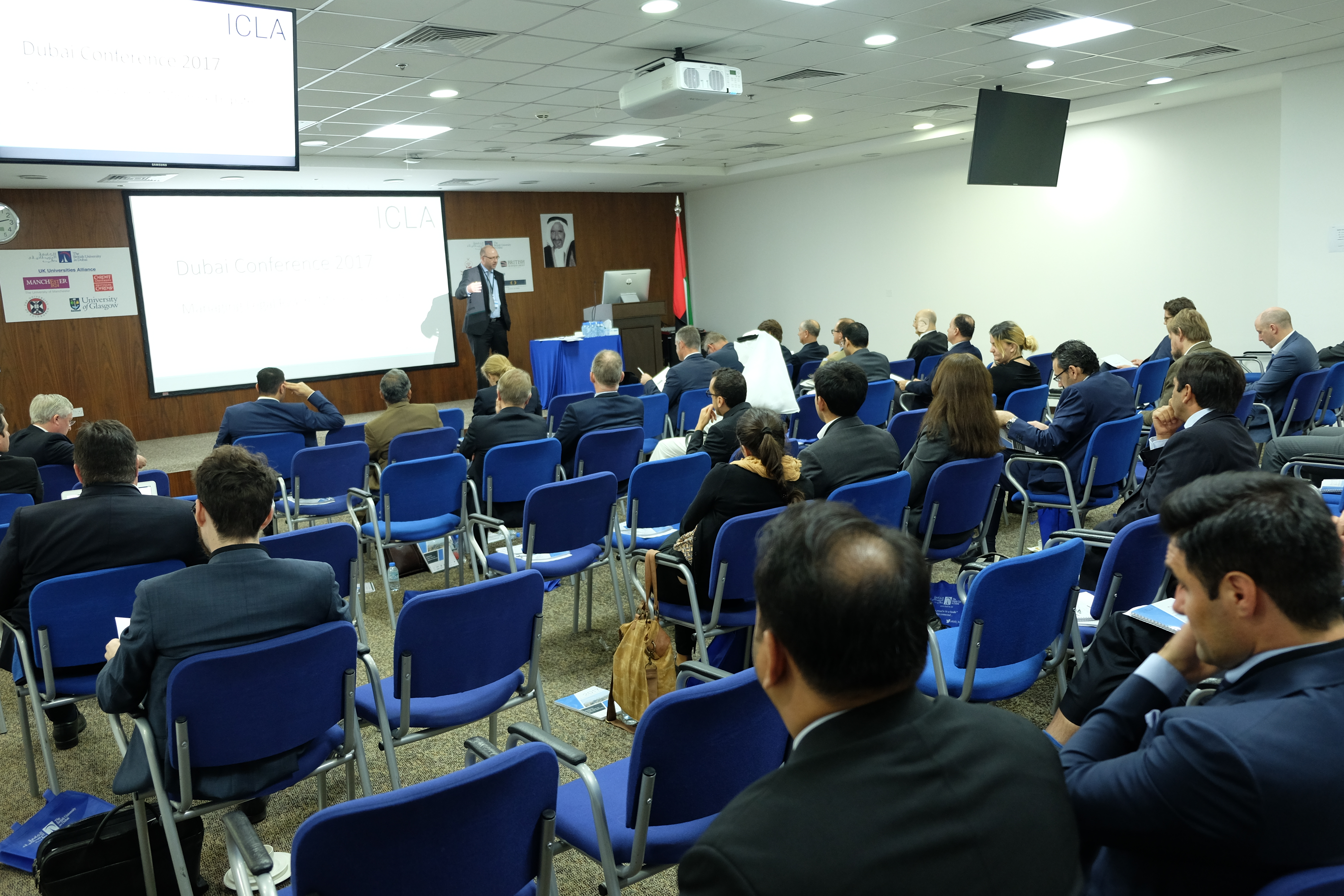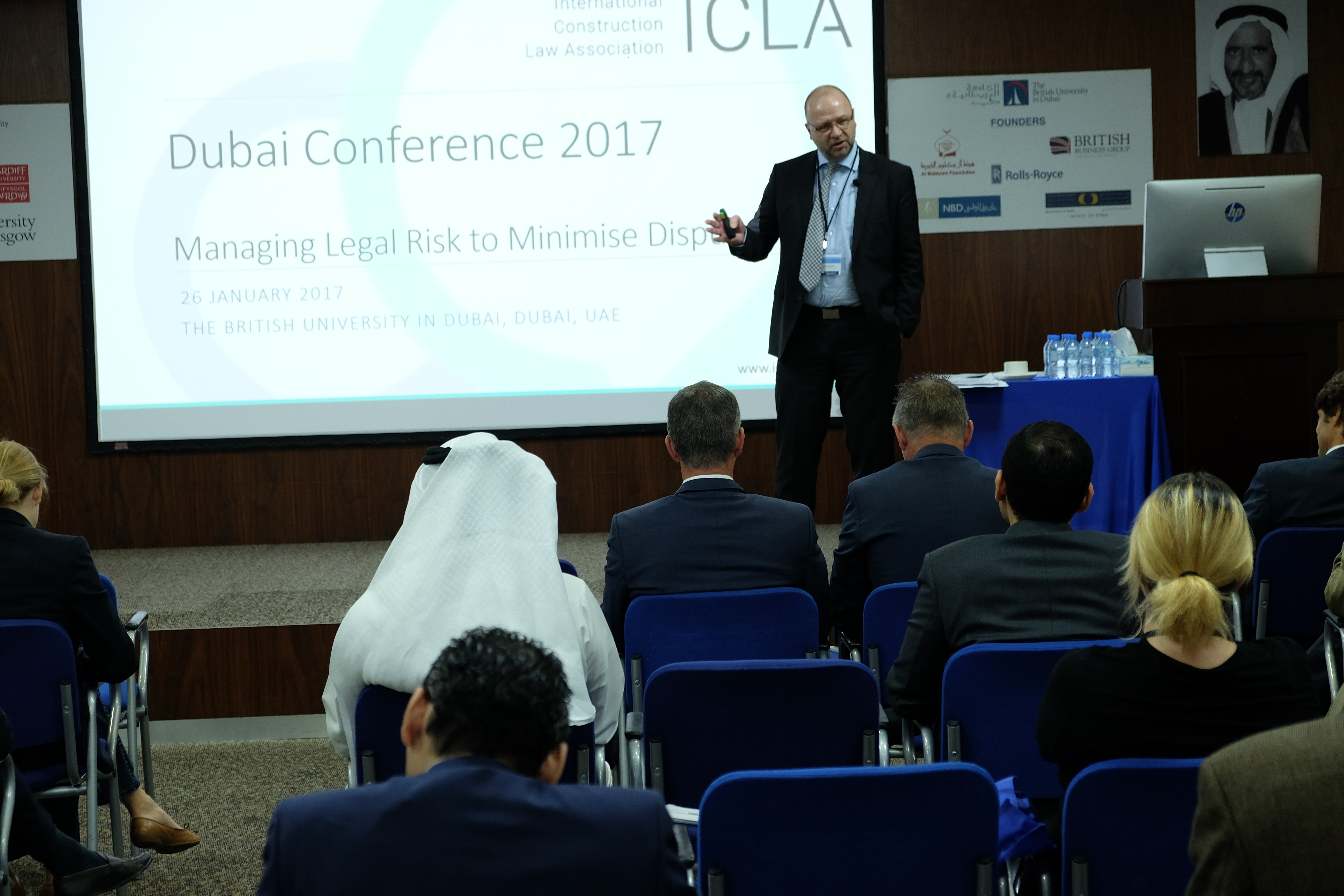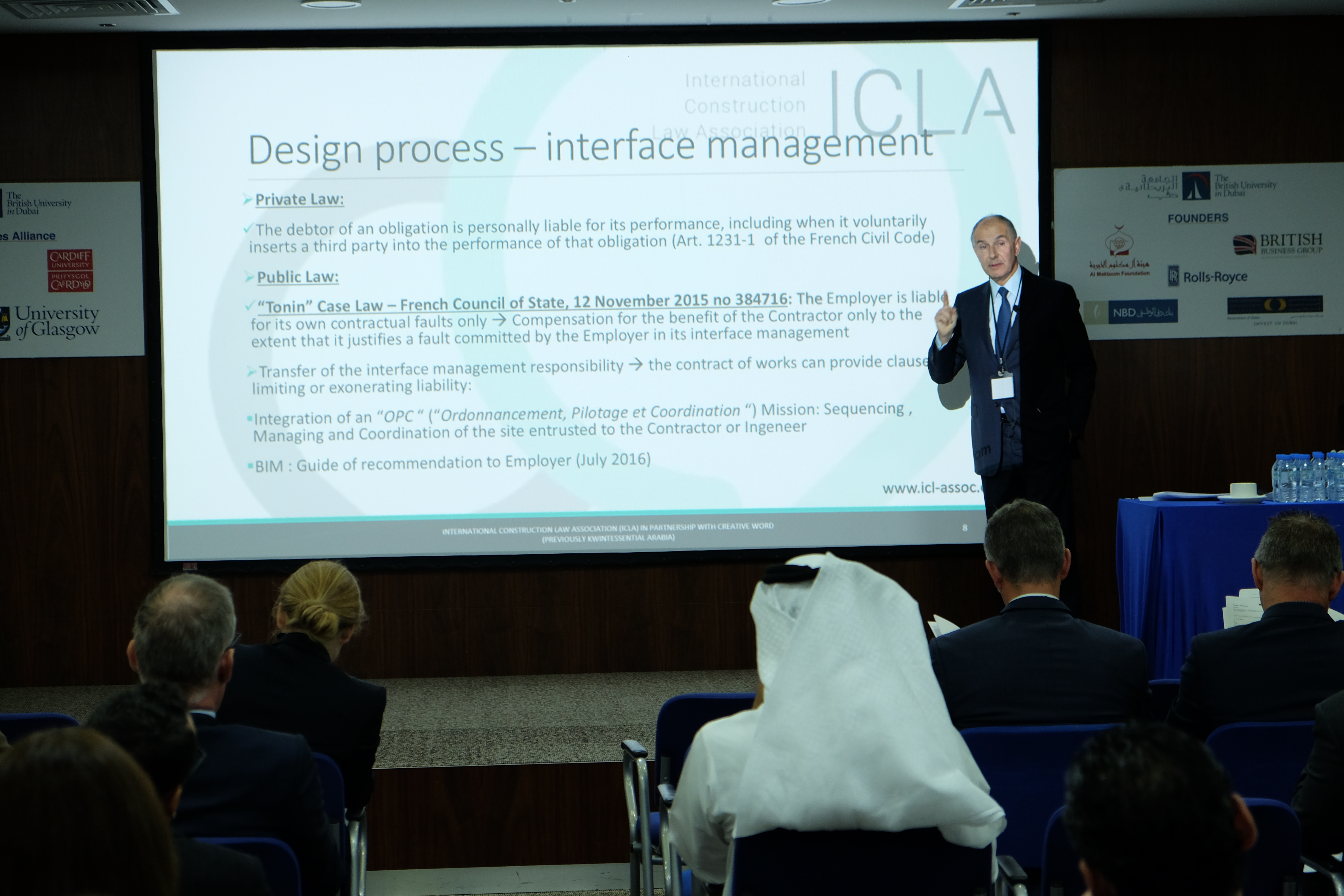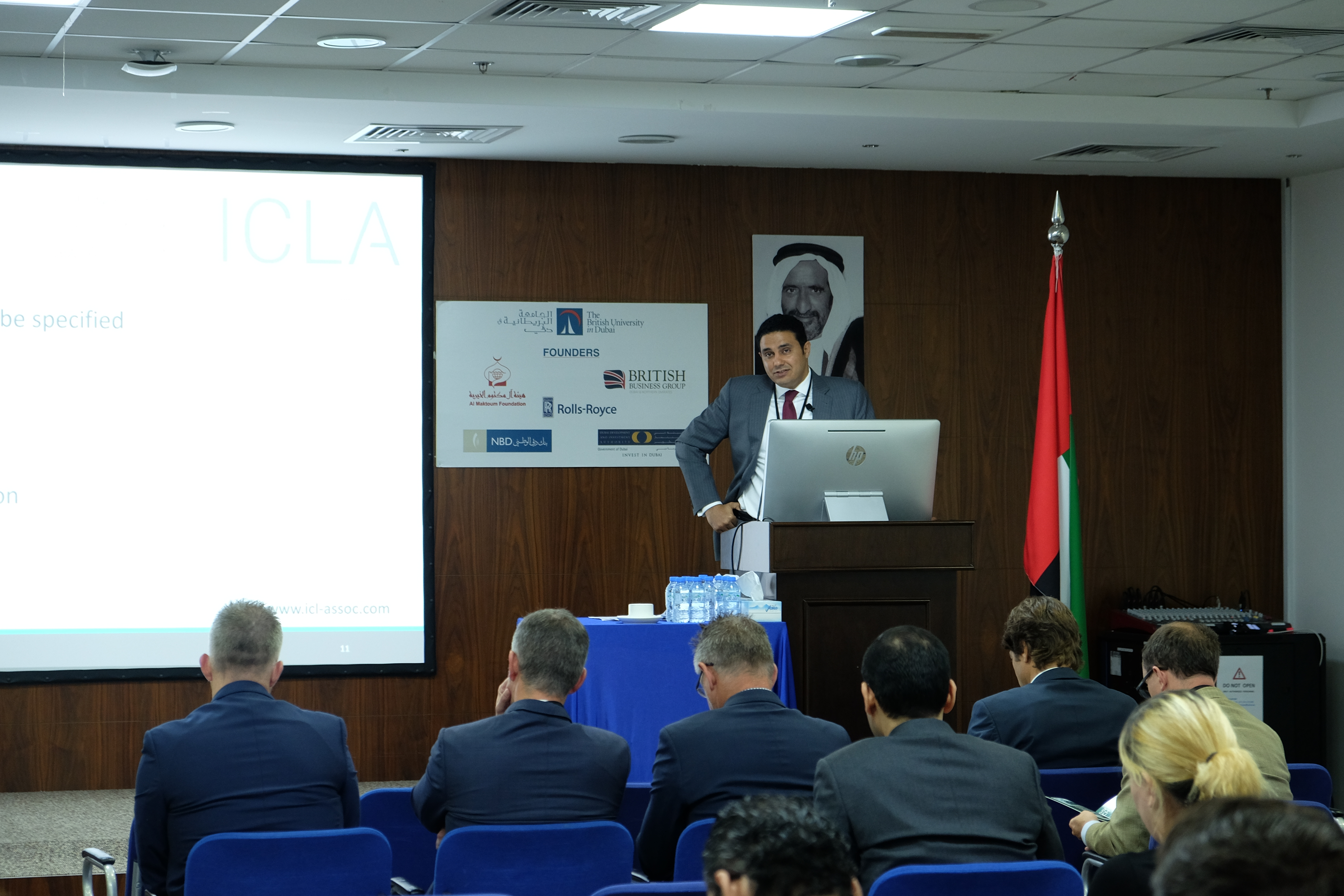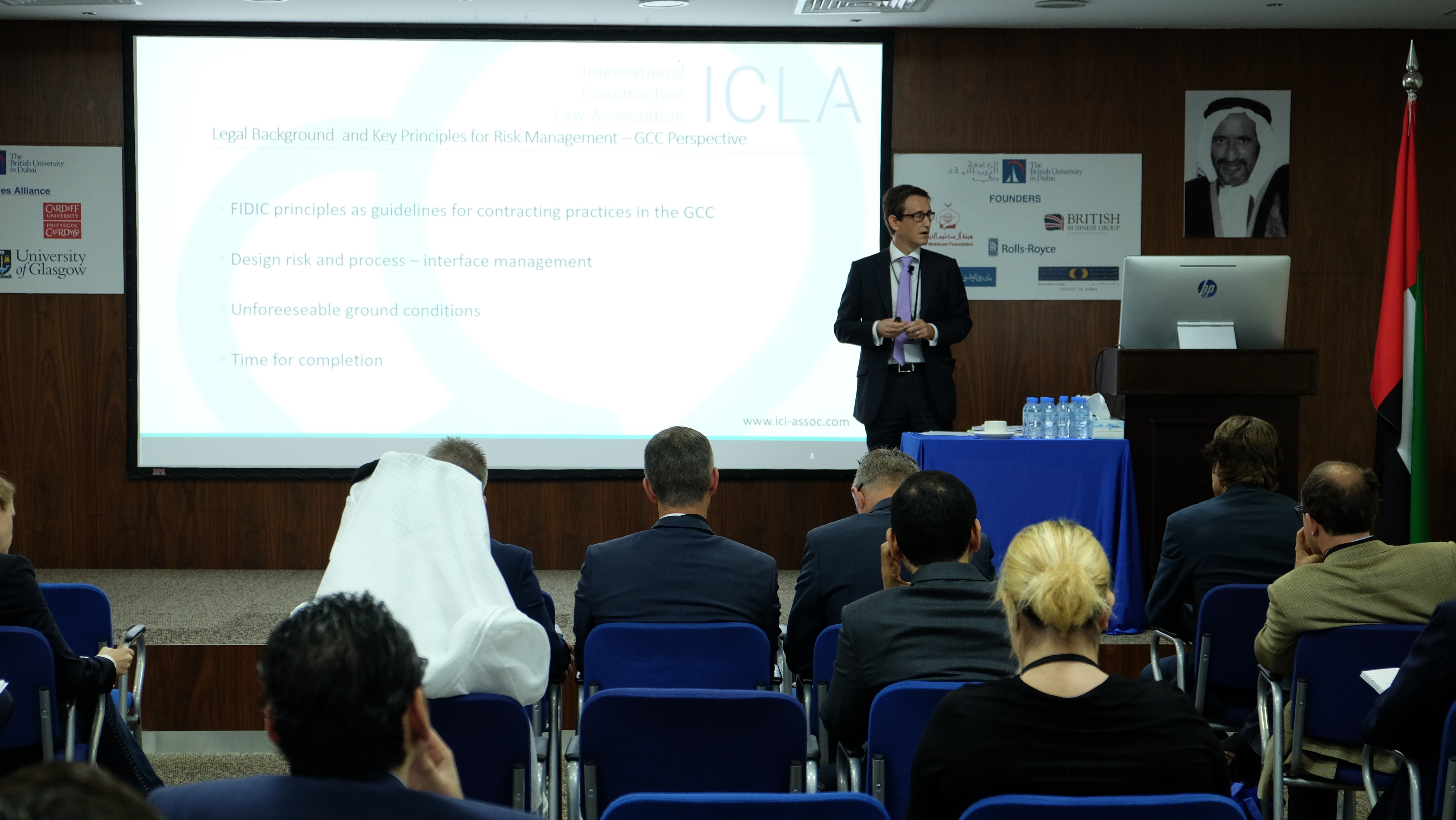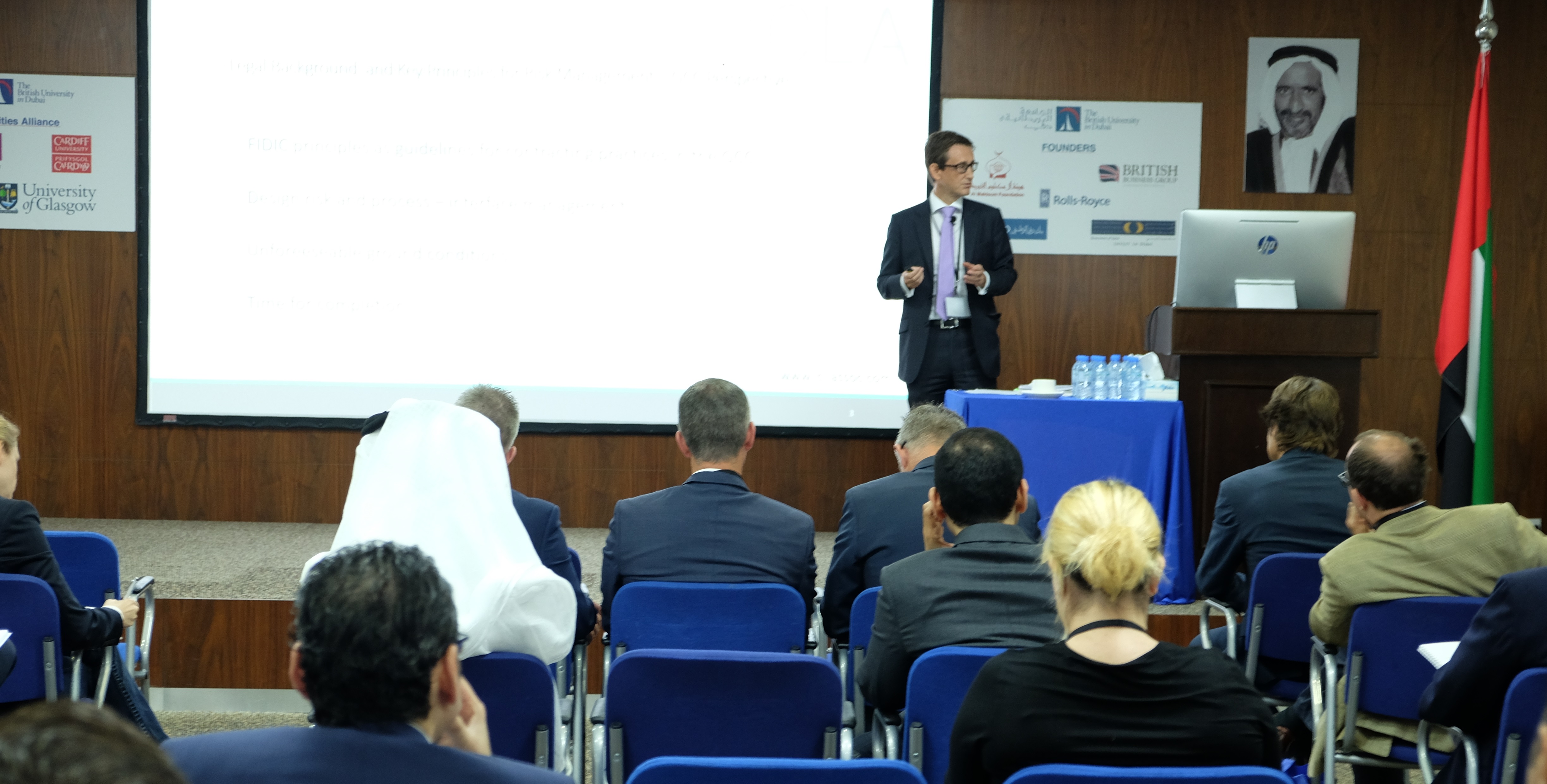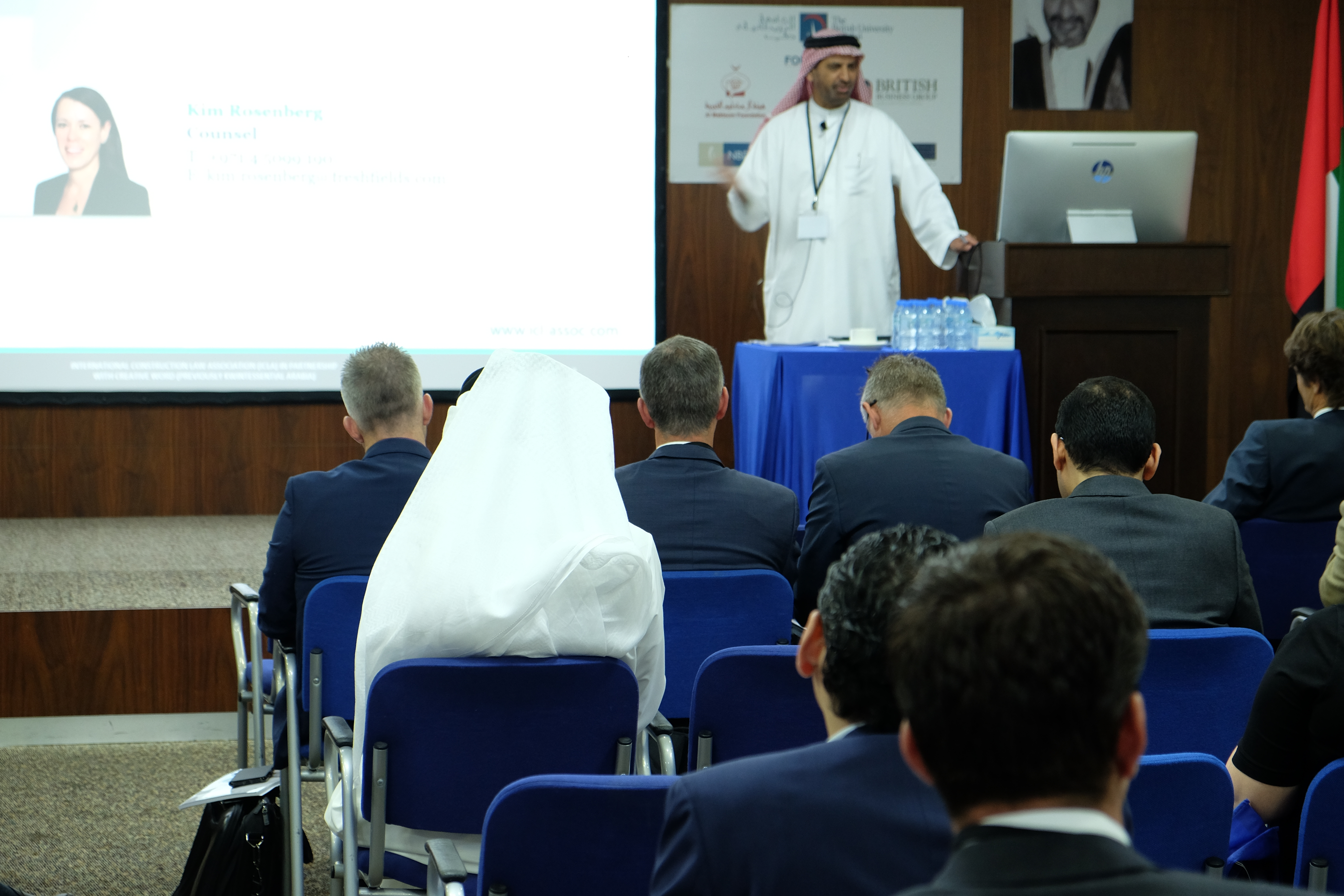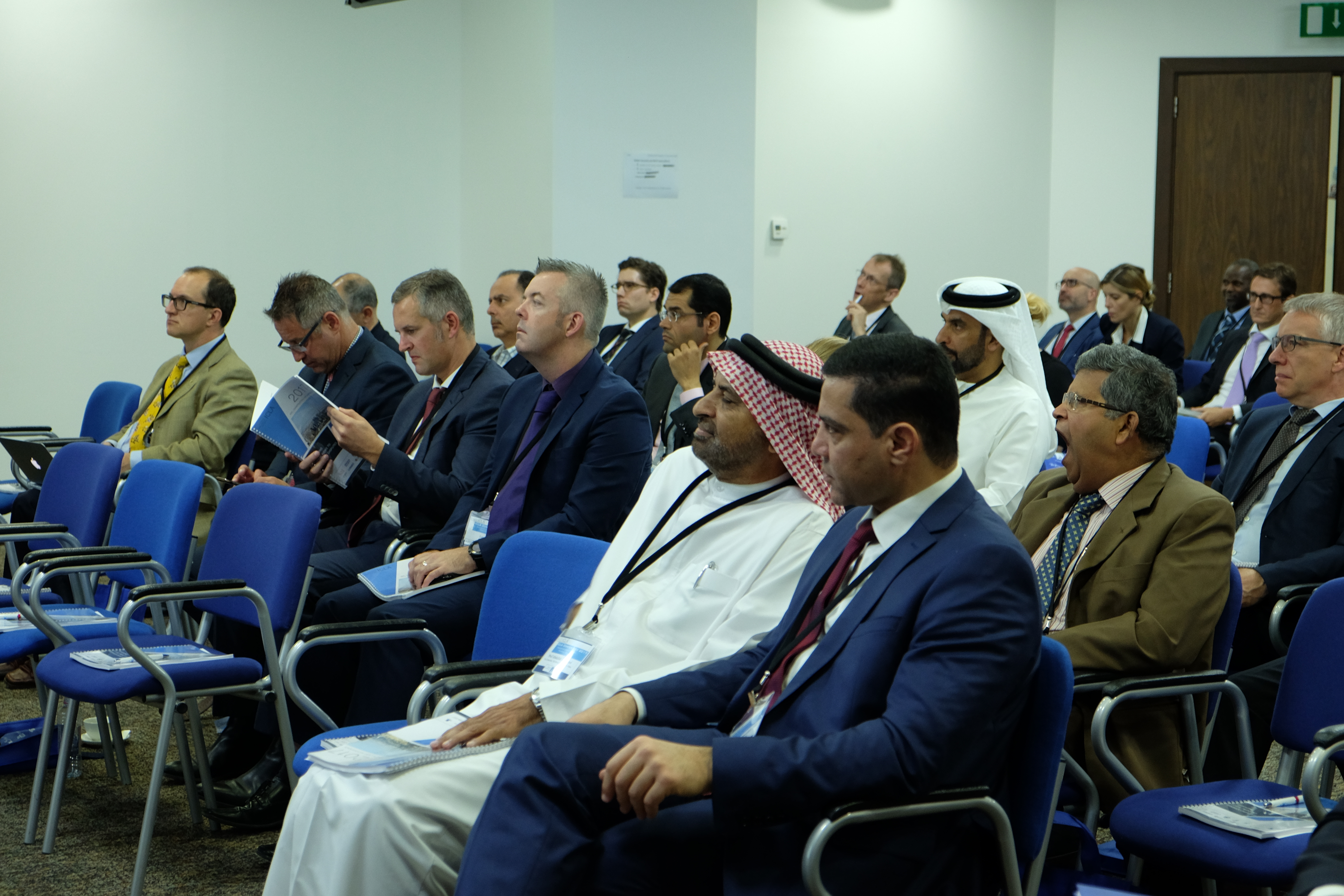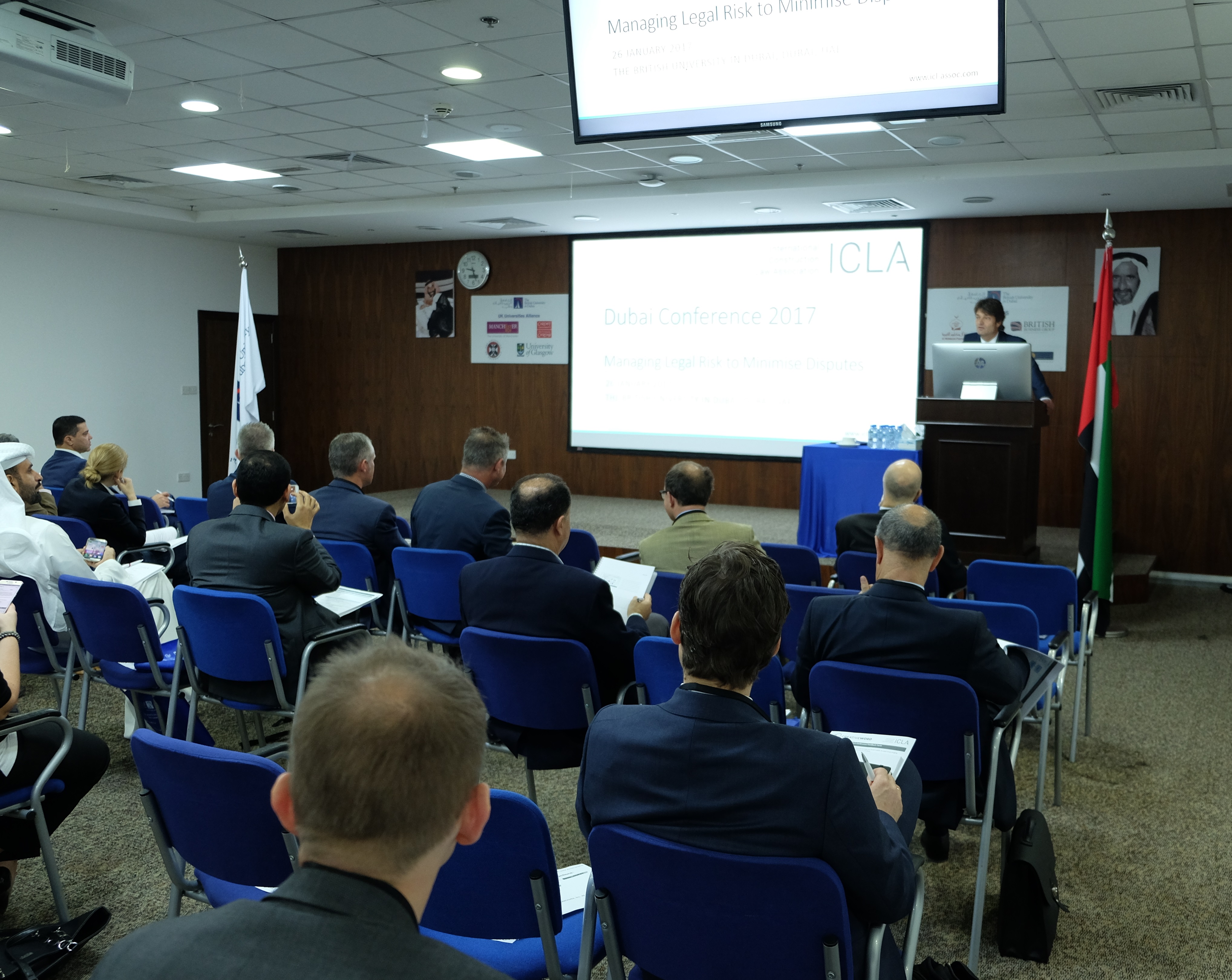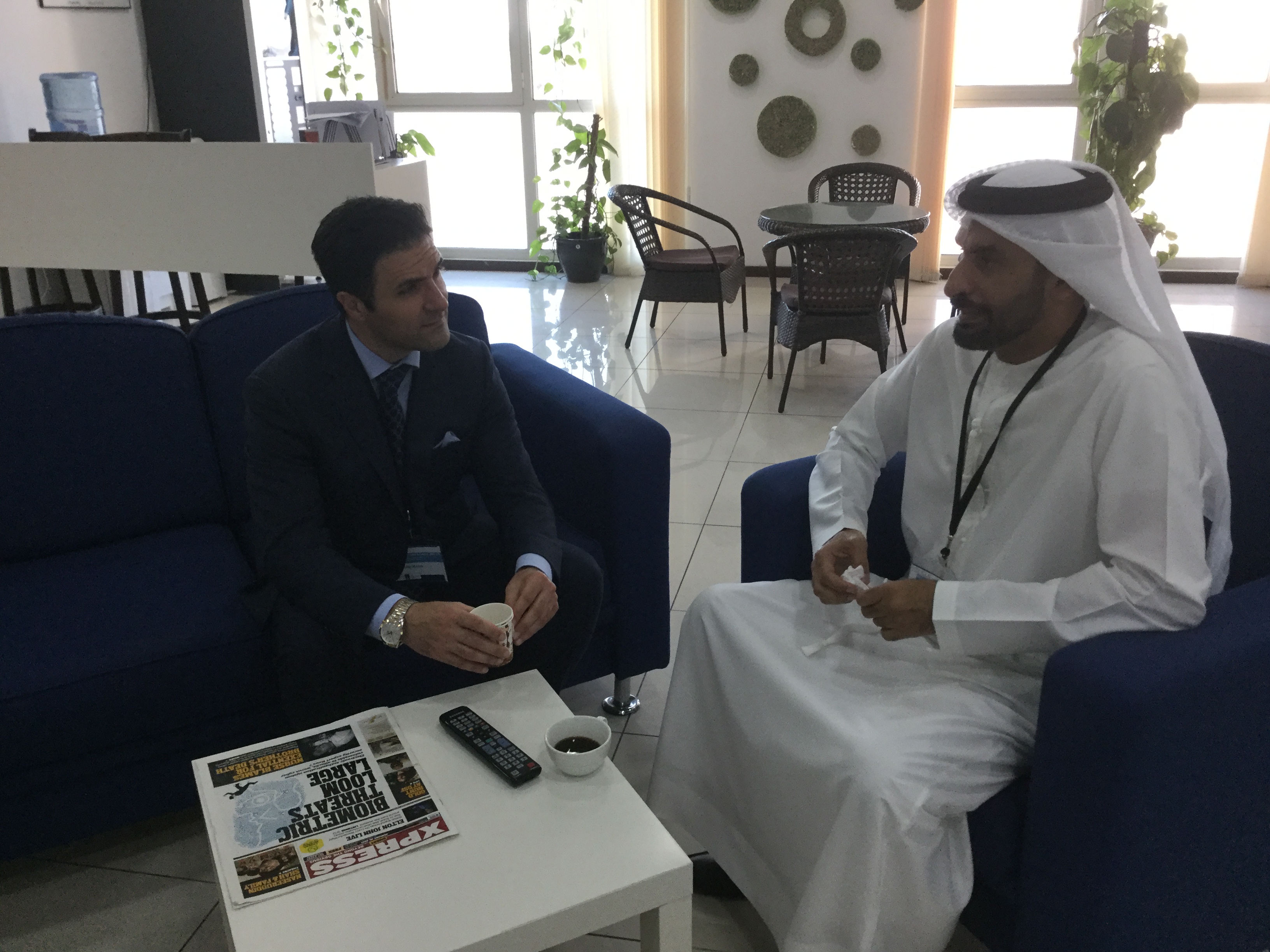 The International Construction Law Association (ICLA) held, with great success, its Dubai Conference 2017 (UAE) on the topic "Managing Legal Risks to Minimise Disputes" at the British University in Dubai, on 26 January 2017.
The Conference attracted leading international construction personnel and lawyers globally from jurisdictions as far apart as Australia to Chile to discuss topical risks in construction, and how Partnering may be used as a solution to manage and minimise disputes. Participating speakers came from key global jurisdictions which included GCC Civil law, Napoleonic Civil Law, Germanic Civil Law, English Australian and North American Common Law, South American Civil Law and Russian (CIS) Civil Law.
The Conference started with an overview of standard problems in "big" construction, the legal background, and the key principles for risk management under Civil and Common law jurisdictions. This was followed by an in-depth overview of Contractor risks in the UAE, together with comparative workshops examining principal construction risks in design, ground conditions and time for completion, and how they are dealt with under the various jurisdictions from around the world. Finally, the Conference moved into discussing the Partnering and Alliancing experience in UK and Australia, its compatibility in other jurisdictions as a form of procurement, and whether and to what extent it can be used to minimise disputes.
Dr Wolfgang Breyer (ICLA Chairman) commented: "The session went excellent, we have the best construction lawyers and consultants from everywhere [globally] letting us know what is happening in their part of the world and how partnering may work under their jurisdictions. The big question being, can [partnering] be used to minimise disputes. Just fascinating to see how the mandatory law of countries works on construction contracts."
Professor David Mosey of King's College London, key presenter on partnering and alliancing, added: "I was very pleased with the conference and it is encouraging to see the high level of international interest in partnering and alliancing. It was good to share the latest experience from the UK in terms of the cost savings and improvements achieved under the FAC-1 framework alliance contract. It will be even more encouraging to see this being used internationally to support partnering and alliancing in managing risk and minimising disputes."  
For all those interested in becoming a standard or corporate member of the ICLA please visit the ICLA website, www.icl-assoc.com. All slides and papers from ICLA presentations are made available to members via our ICLA data base.
Many thanks to Prof Aymen Masadeh for hosting the event and our Speakers, Supporting Partners and Sponsors of the ICLA DUBAI CONFERENCE 2017!
Dr Wolfgang Breyer - Breyer Rechtsanwälte (Senior Partner)
David Brown - Clyde & Co (Partner)
Prof. Stefan Leupertz - Leupertz Baukonfliktmanagement (former judge of the Supreme Court, Germany)
Andreas J. Roquette - CMS Hasche Sigle (Partner)
Alexandre Areoria Salles - Areoria Salles Advogados (Partner)
Nikolay Scherbakov - Lomonosov Moscow State University (Assistant Professor)
Jack Tieder - Watt Tieder Hoffar & Fitzgerald (Senior Partner)
Christophe Lapp - Altana Advocat (Partner)
Michael Grose - Clyde & Co (Partner)
Christopher Ennis - Time | Quantum Expert Forensics Ltd. (Director)
Marko Misko – Clayton Utz (Partner)
Jeremy Glover – Fenwick Elliott LLP (Partner)
Matthew Bell - Melbourne University Law School (Senior Lecturer, Co-Director of Studies )
Julian Bailey – White & Case LLP (Partner)
Kim Rosenberg – Freshfields Bruckhaus Deringer (Partner)
Bill Smith – Pinsent Masons LLP (Partner)
Federico Allendes Silva – Abogado Infante Valenzuela Molina y Cía (Partner)
Faisal Attia – DWF (Counsel)
Mariana Barbosa Miraglia - Areoria Salles Advogados (Partner)