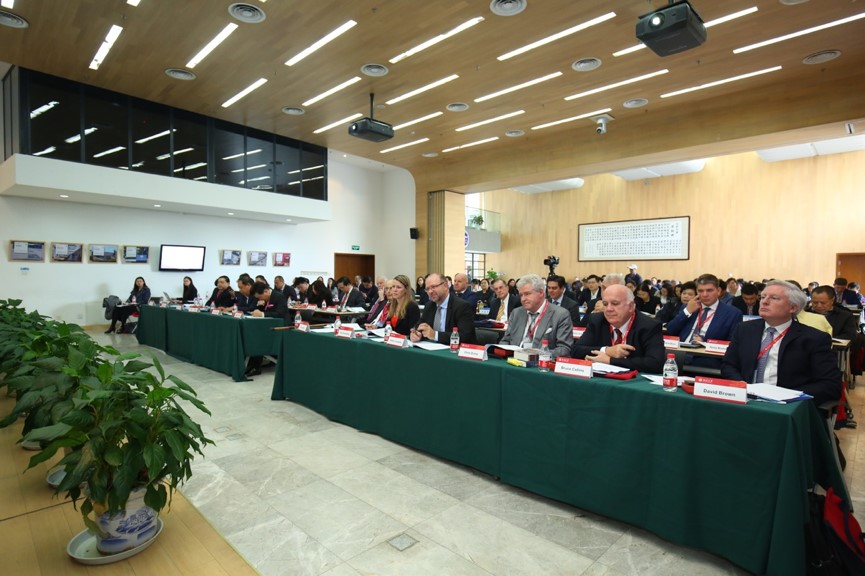 The International Construction Law Association (ICLA) held the China 2017 Conference with the theme: "One Belt One Road and International Construction Law Practice" at Peking University Law School, Beijing, on 21-22 October 2017.
Watch video: https://youtu.be/4jrS4qIfEqw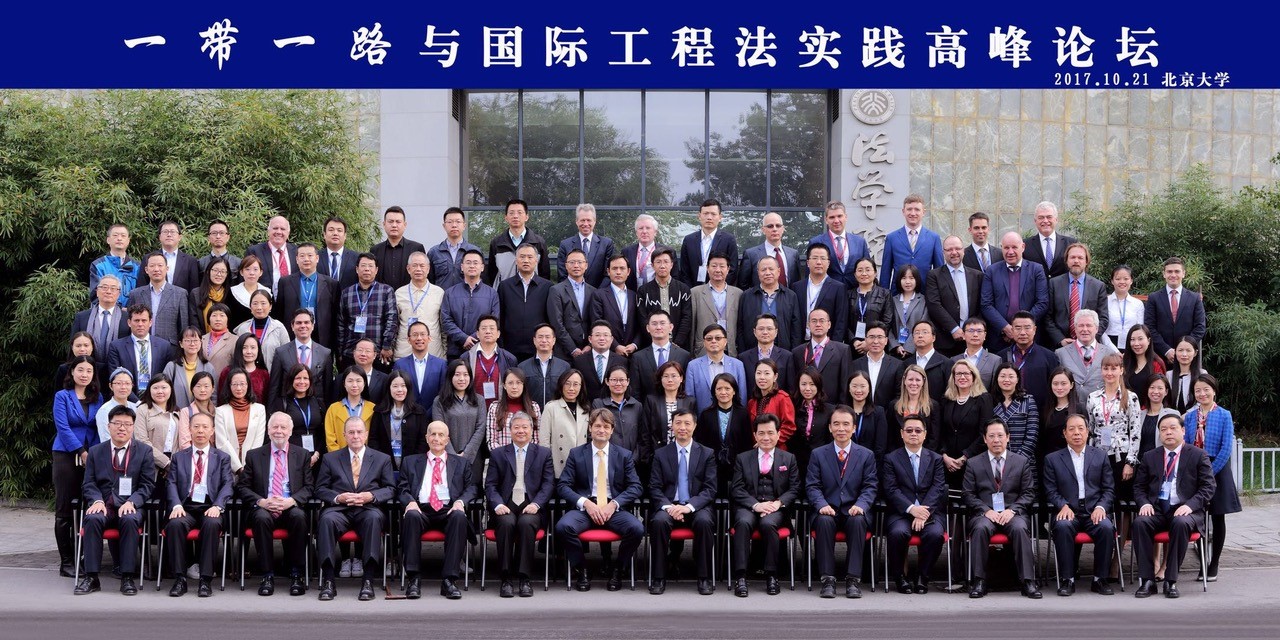 The third Conference of the ICLA again proved to be a great success; speakers from all the world attended and represented a diverse range of jurisdictions, including English Common Law, Australian Common Law, American Common Law, Germanic Civil Law, Napoelonic Civil Law, Russian Civil Law, and a very substantial contingent representing Chinese Civil Law. The very impressive line-up included lawyers, judges, academics, Arbitrators and ADR Practitioners, quantity surveyors and other construction professionals, bankers, economists and leading government figures.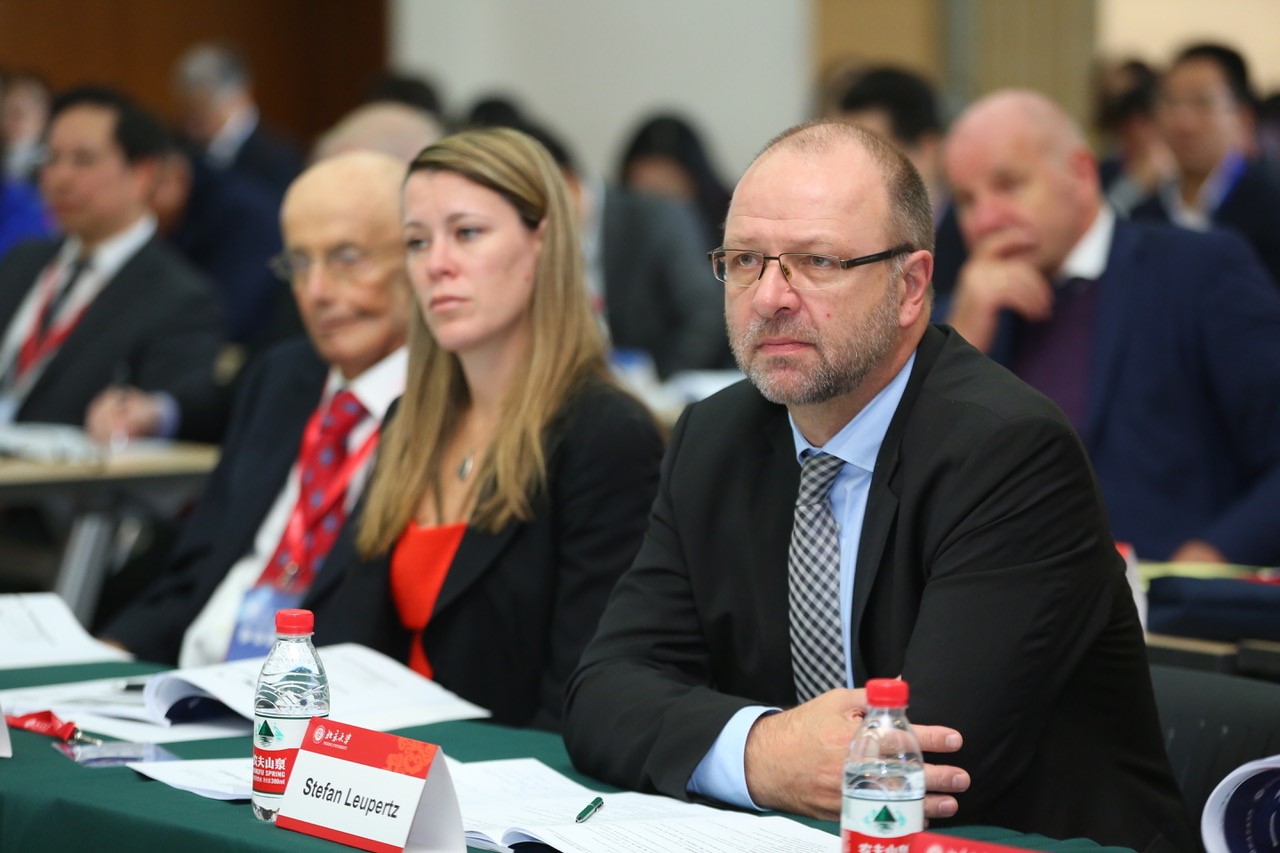 The event was co-hosted by Peking Unversity Law School with our ICLA Chinese branch (led Prof Jingchun Shao and Dongfeng Zhao), Furthermore, the event gained extensive exposure was broadcast on the Chinese media channel IFENG, and was watched by approximately 130,000 people.
The Conference opened with an overview of the important aspects of the grand One Belt One Road initiative (OBOR) and an introduction by the Chairman of the ICLA , Dr Wolfgang Breyer, to international construction law, international standard forms of contract and OBOR. The Chinese and international speakers then spent the first day of the conference discussing the harmonisation of the different jurisdictions of law and regulatory systems along the route of OBOR including China and Russia specifically, procurement and financing challenges, delay, site access and different physical/ground conditions, design obligations, contract/project management and dispute minimisation. The second day was equally entertaining and focused on international arbitration, mediation and adjudication, and finally closed by very thoughtful concluding remarks by Prof. Shao of Peking University Law School.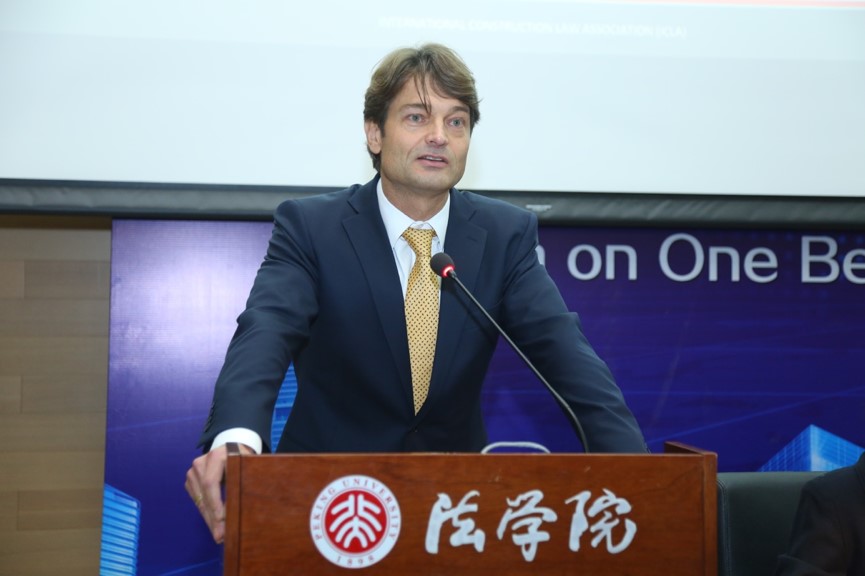 Dr Wolfgang Breyer commented: "The conference went very well. The purpose of the conference was to bring together construction lawyers and other construction professionals from around the world and China to discuss how to tackle the great challenges of the very ambitious and very exciting One Belt One Road project from the perspective of international construction law and practice, I believe that we achieved our objective. We heard from both leading speakers from around the world and crucially we also heard from local lawyers and construction professionals about the issues and challenges that they were coming across in implementing OBOR project, which was a rare opportunity that otherwise would have been very difficult to come across."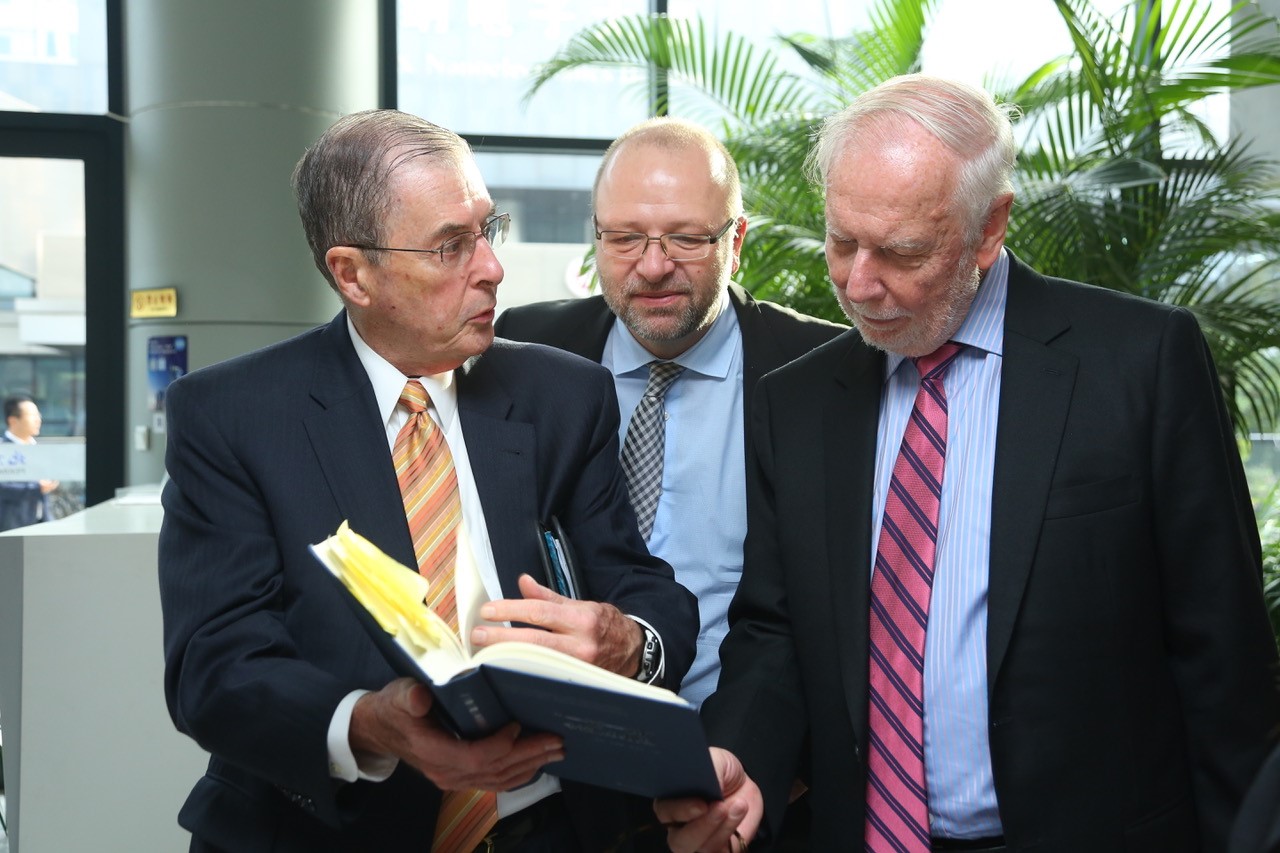 In a similar vein, Prof. Shao said: "It was a pleasure to have leading lawyers and other professionals from around the world attend the One Belt One Road Conference at Peking University Law School. Not only did we get to see their perspective about OBOR, but we had the chance to discuss with them  the challenges that we were facing in implementing OBOR and hopefully devise some solutions.
For all those interested in becoming a standard or corporate member of the ICLA please visit the ICLA website, www.icl-assoc.com. All slides and papers from ICLA One Belt One Road presentations are made available to members via the ICLA Database.
Many thanks to Peking University Law School, Prof. Jingchun Shao (邵景春) and Prof. Shouwen Zhang (张守文) for hosting the event and thanks to the Speakers, Supporting Partners and Sponsors of the ICLA CHINA CONFERENCE 2017!
Professor Shouwen Zhang 张守文教授 – Dean of Peking Law School and Chairman of the Chinese Society of Economic Law.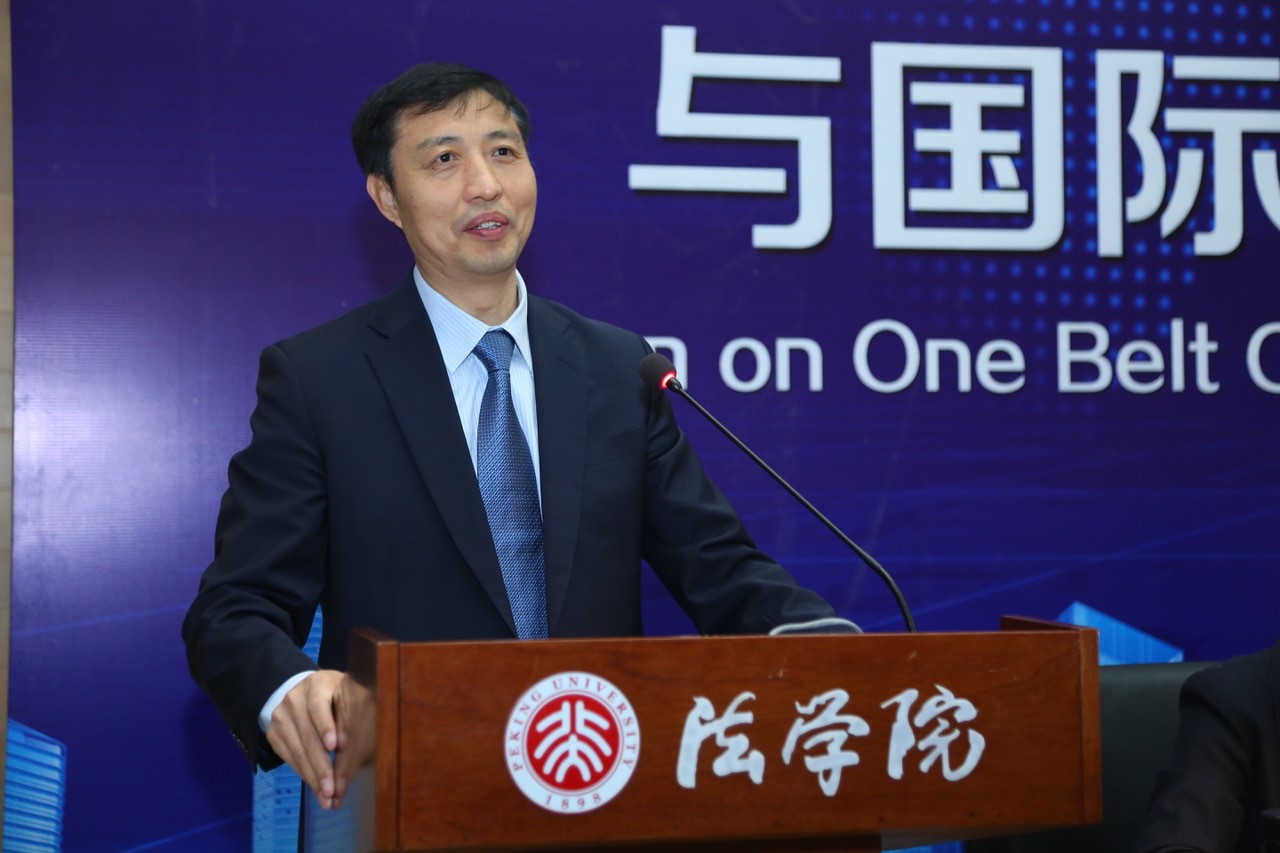 Professor Jingchun Shao 邵景春教授 – Professor of Peking University Law School and Director of the International Economic Law Institute of Peking University.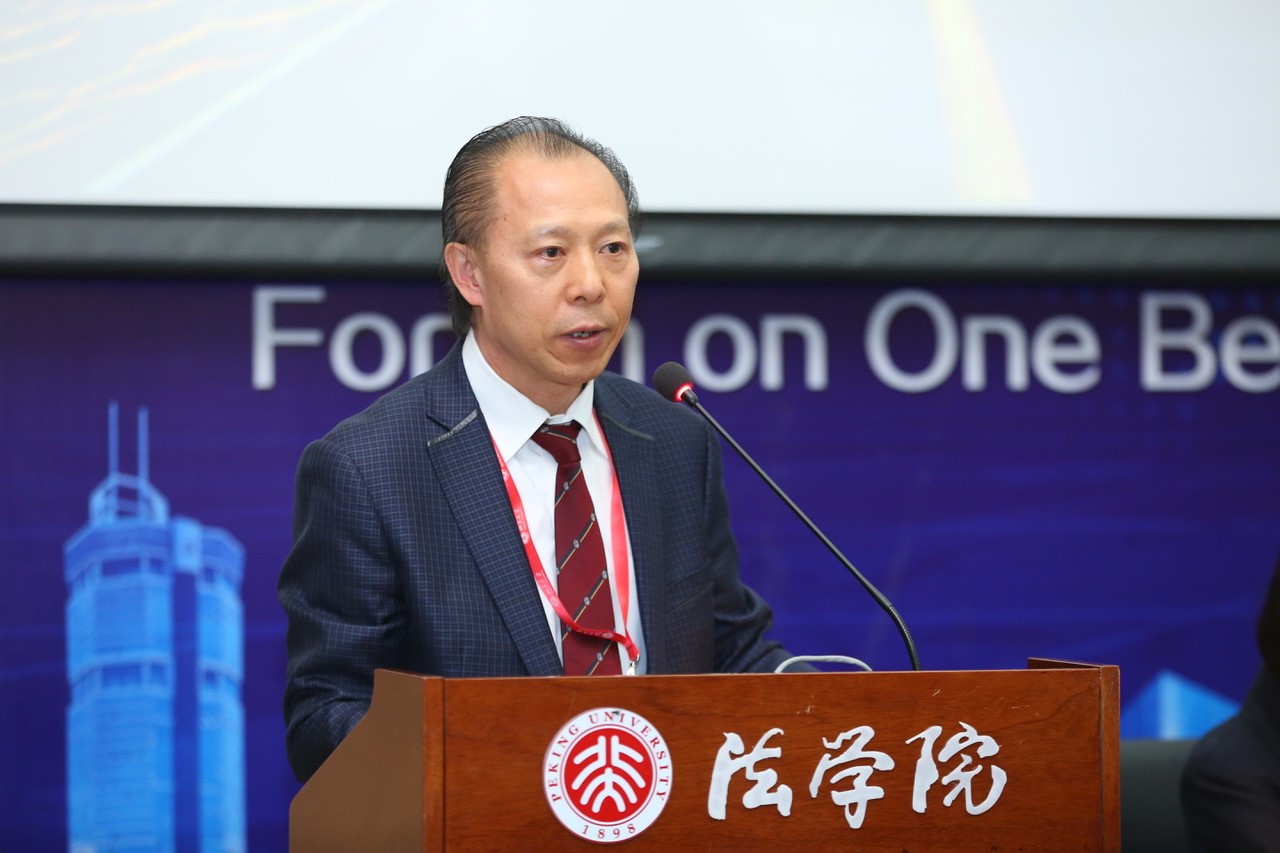 Dr Wolfgang Breyer – Founding Partner of Breyer Rechtsanwälte, Stuttgart, Germany and Chairman of the International Construction Law Associaton (ICLA).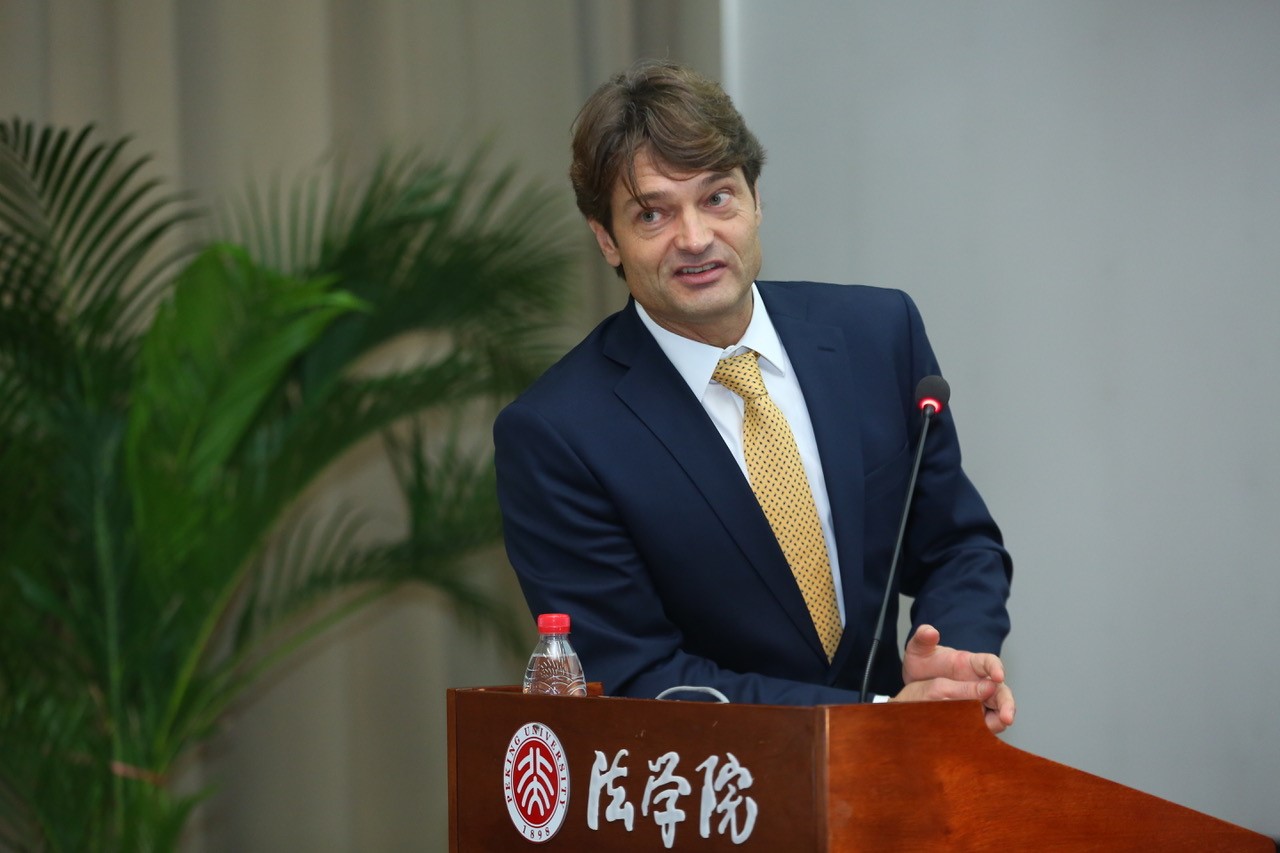 Zhaobin Liu 刘兆彬 – Chairman of the Chinese Association for Quality Promotion, Beijing.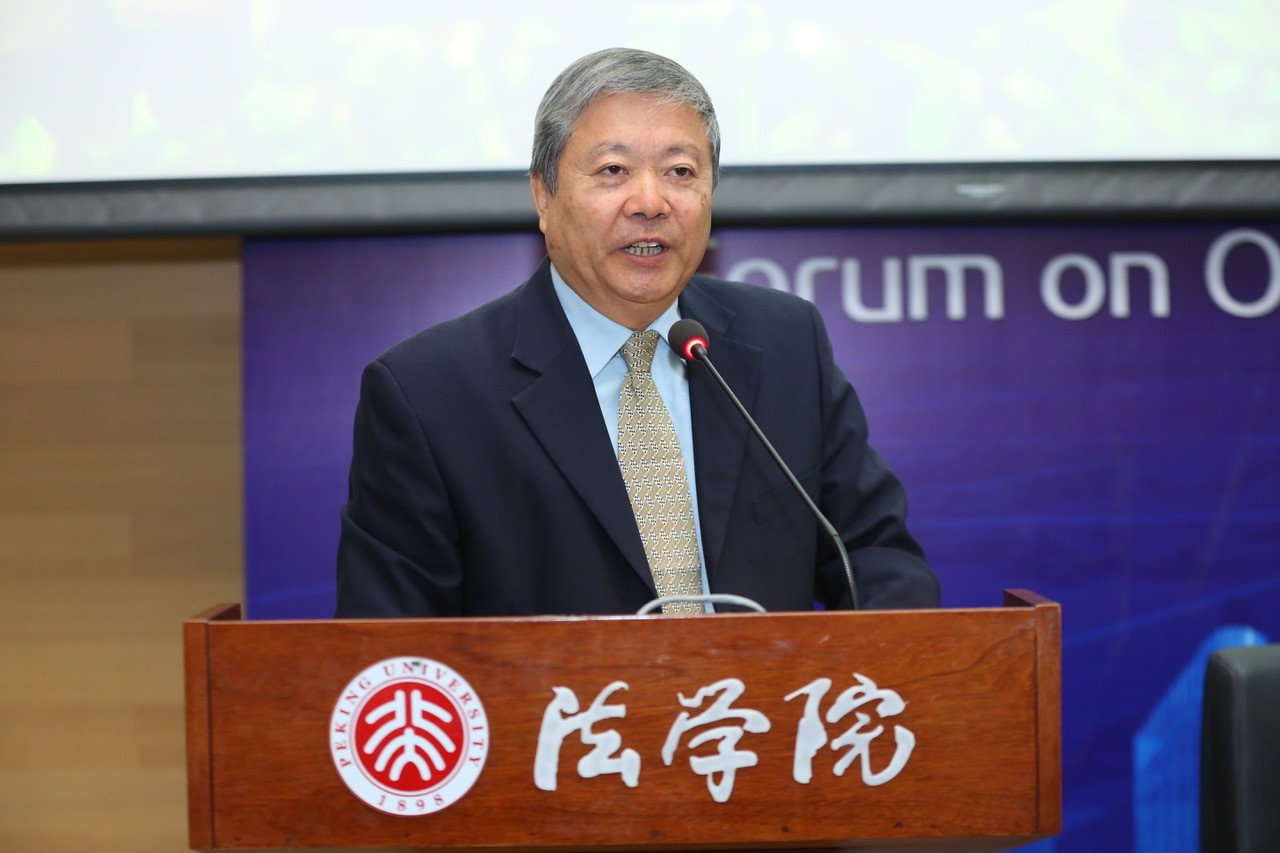 Jingzhou Tao 陶景洲– Managing Partner of Dechert Law Firm, Beijing.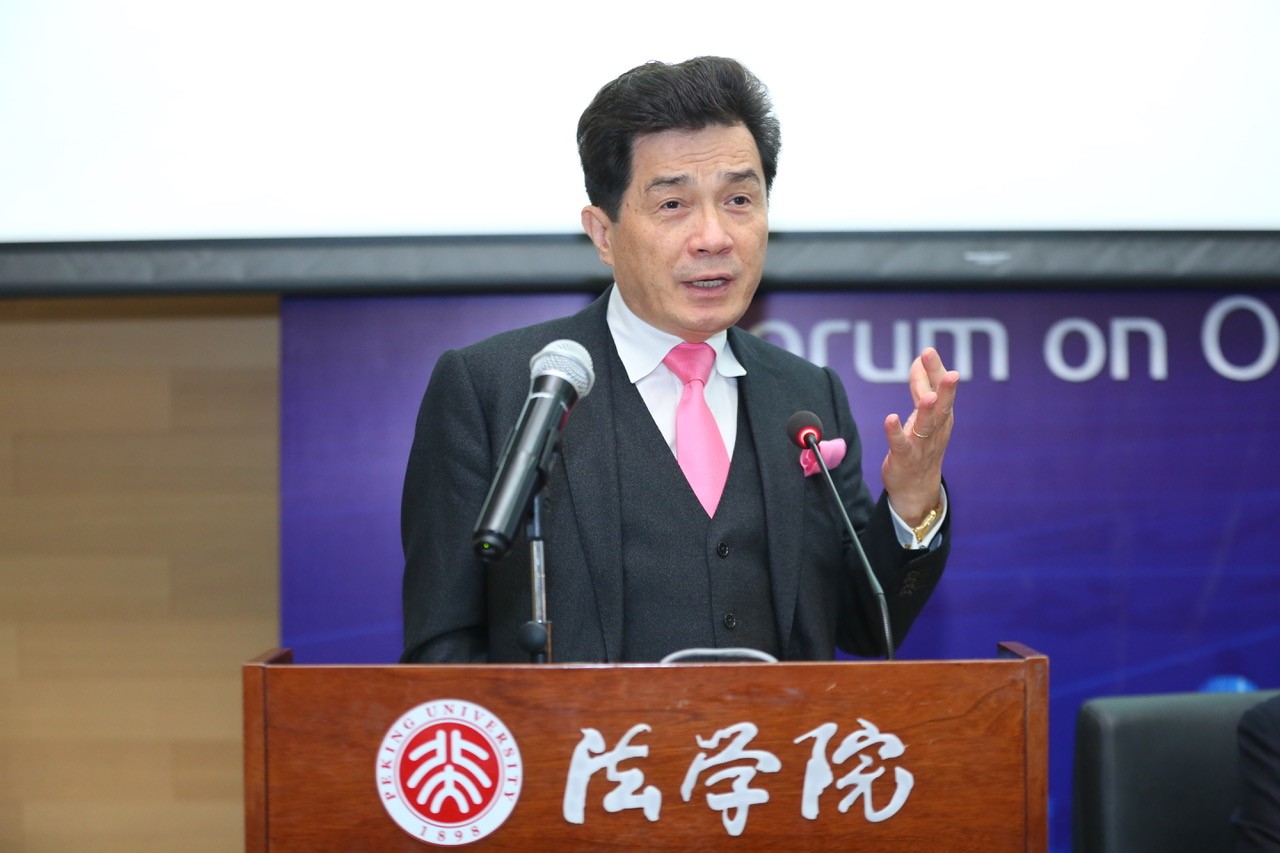 Andrey Oleinikov – Head of Legal and Contract Management at ZapSibNeftekhim LLC, Tobolsk, Russia.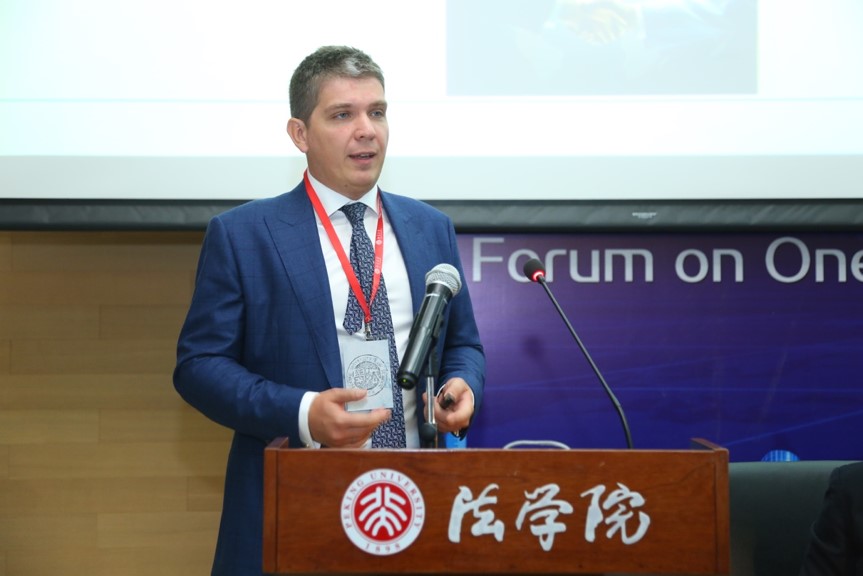 Anna Kremleva – Senior Legal Counsel at SIBUR, Moscow.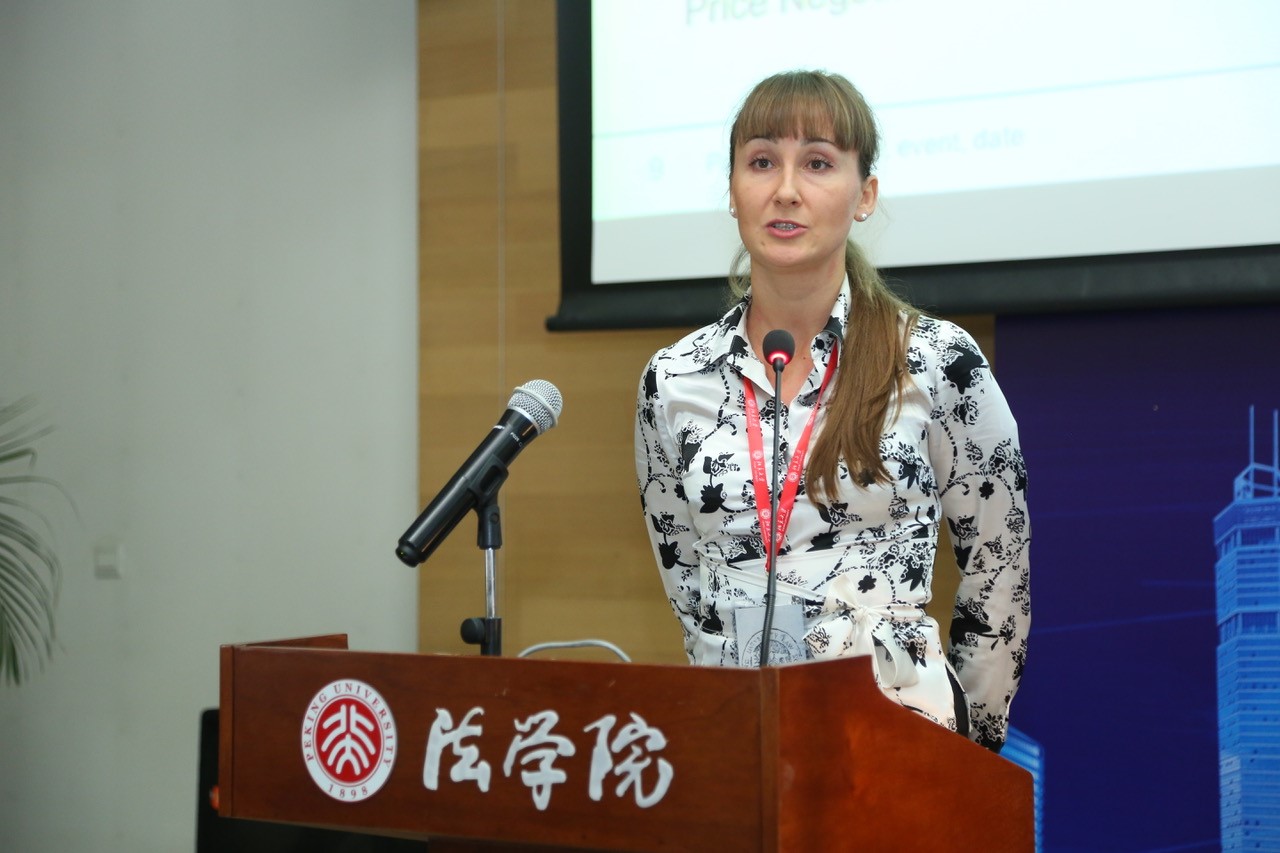 Professor Jun Wang 王军教授 – Professor of the University of International Business and Economics Law School, Beijing.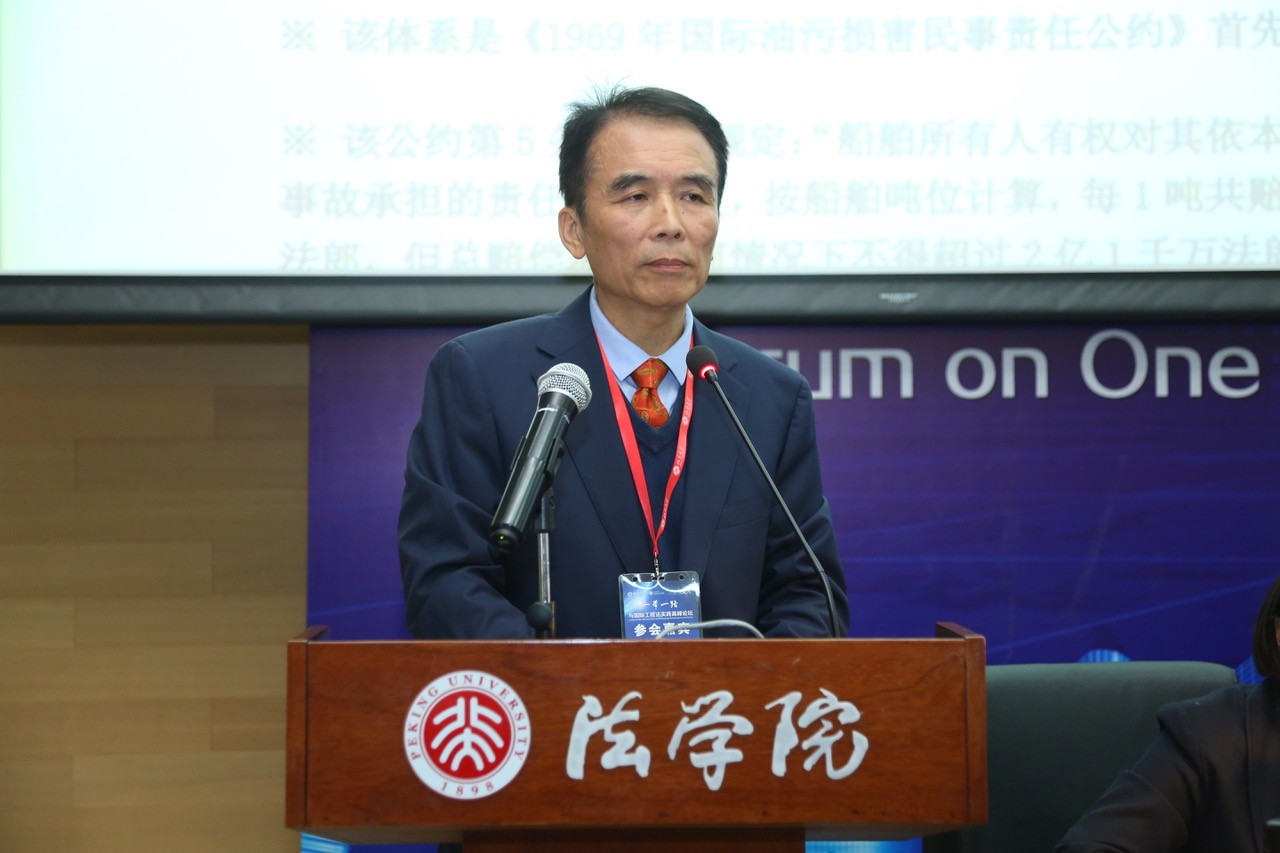 Professor Stefan Leupertz – Director of Leupertz Baukonflikt Management, Essen, Germany.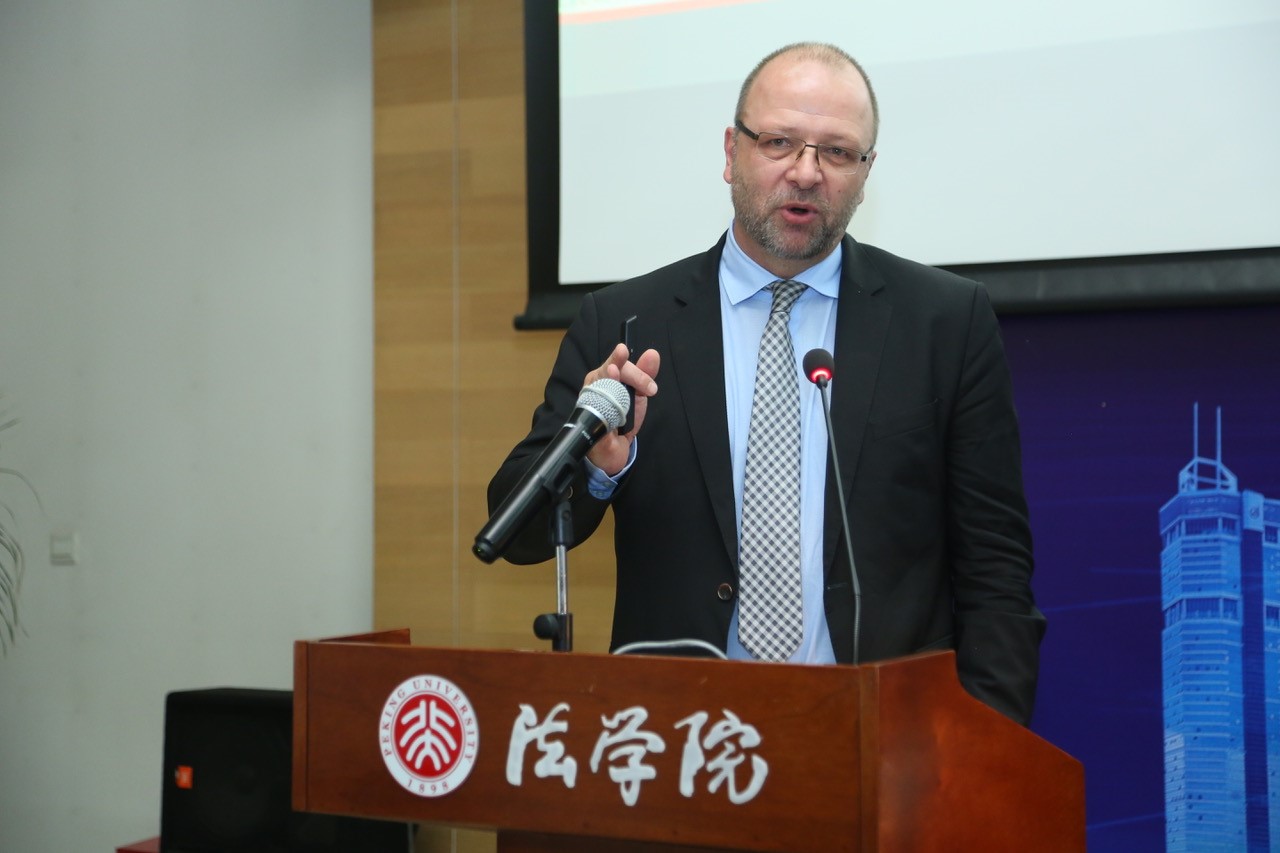 Bruce Collins QC – Arbitrator and ADR Practitioner at Arbitration Chambers, Hong Kong, The Australian Member of the International Court of Arbitration of the International Chamber of Commerce, Paris and Fellow of the Chartered Institute of Arbitrators, London.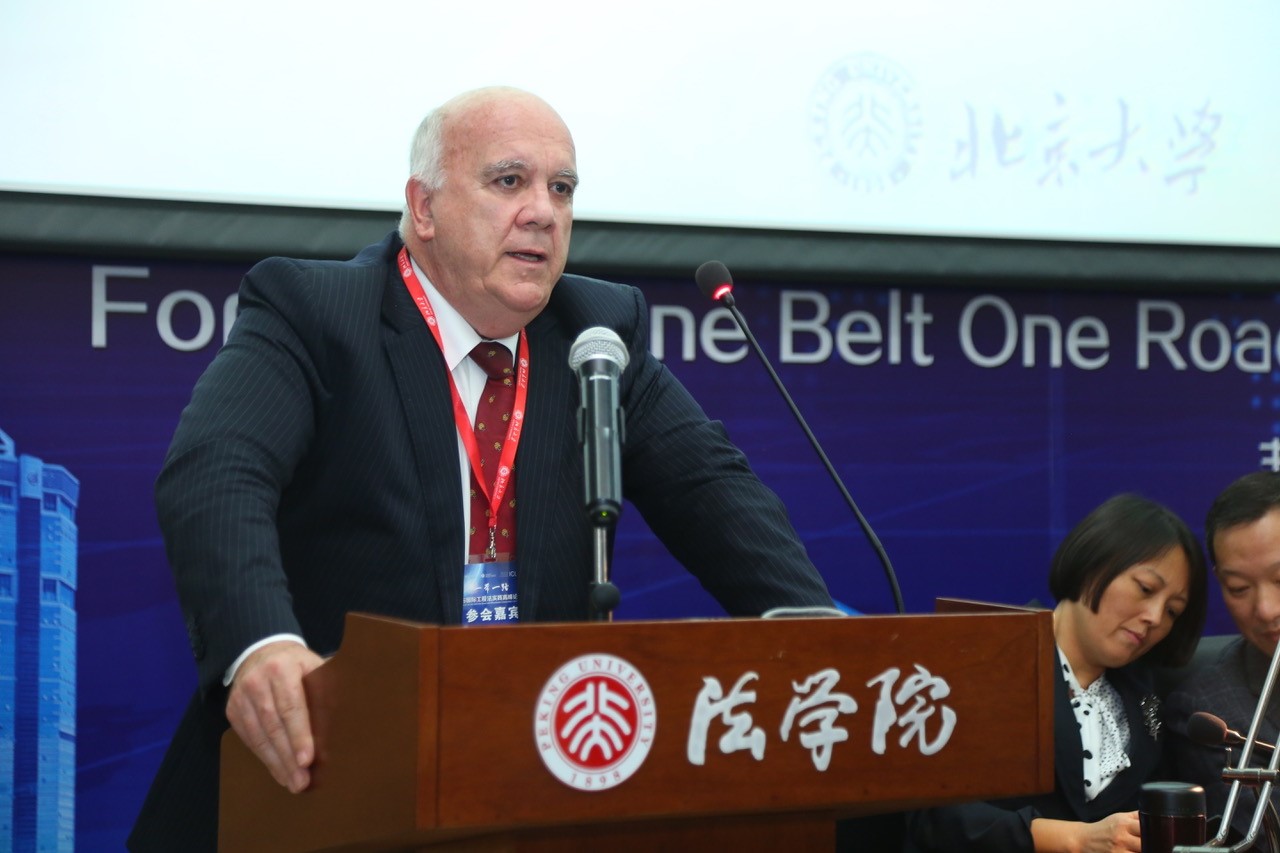 Chris Ennis – Director of Quantum Expert Forensics Ltd, London and quantity sureveyor, expert witness, arbitrator, mediator and adjudicator.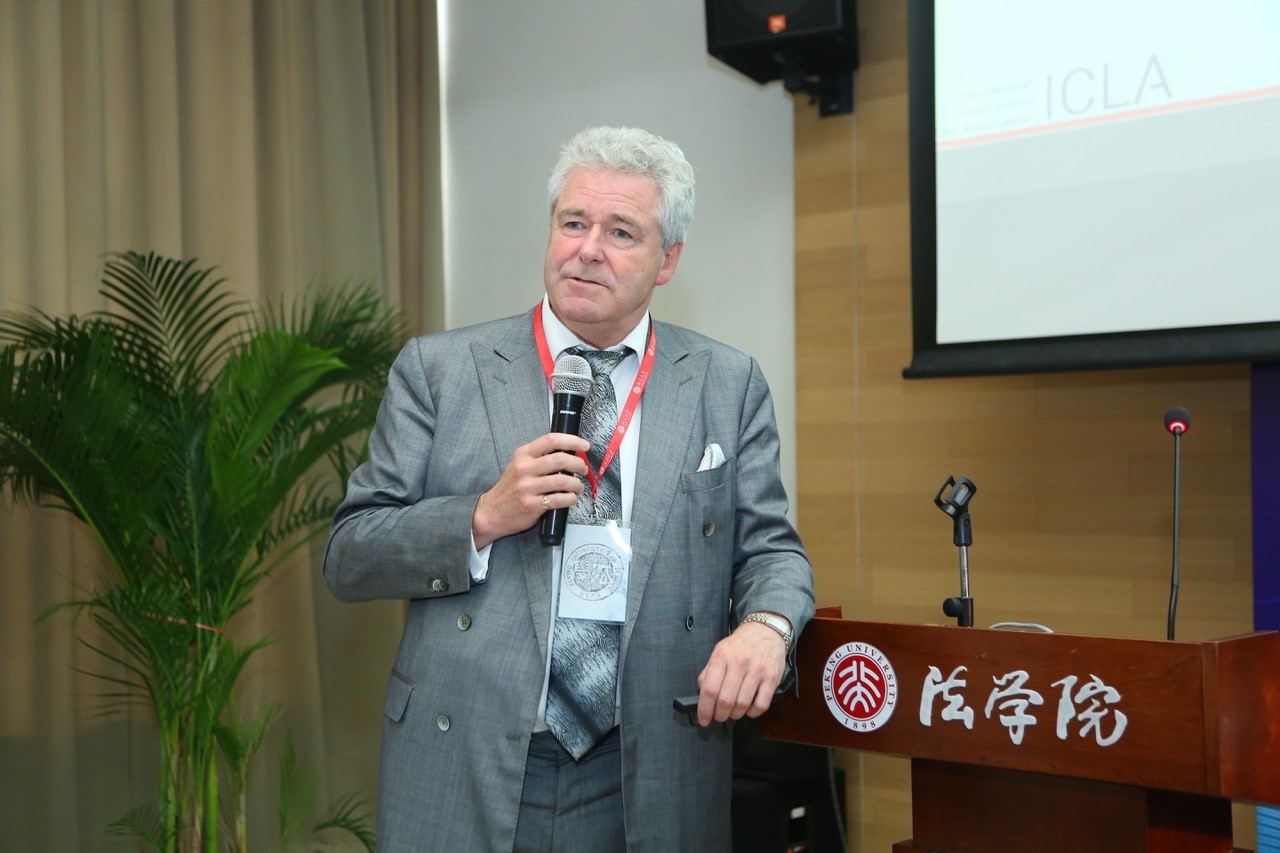 Dr Yuanxiang Hu 胡元祥博士 – President of the Beijing branch of ING.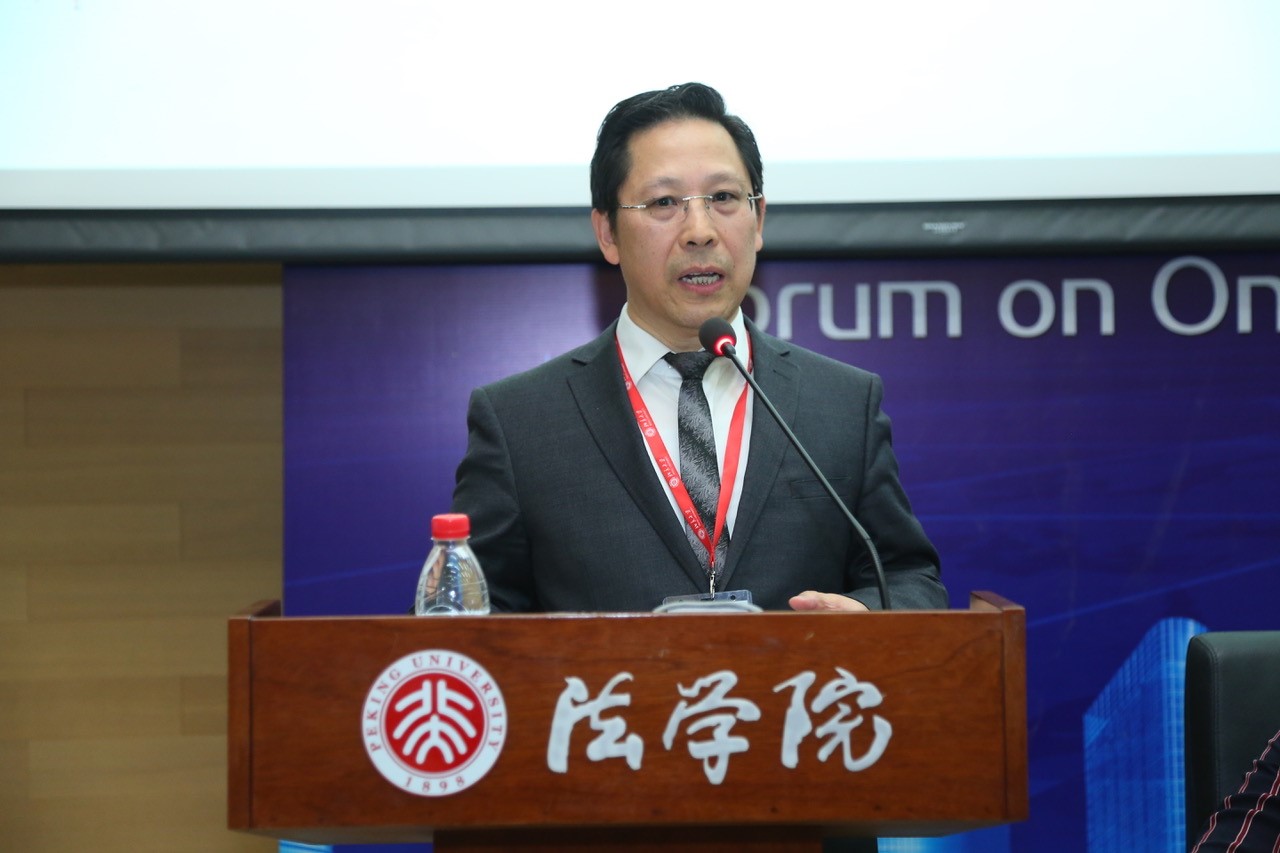 Jack Tieder – Partner of Watt, Tieder, Hoffar and Fitzgerald, Washington DC.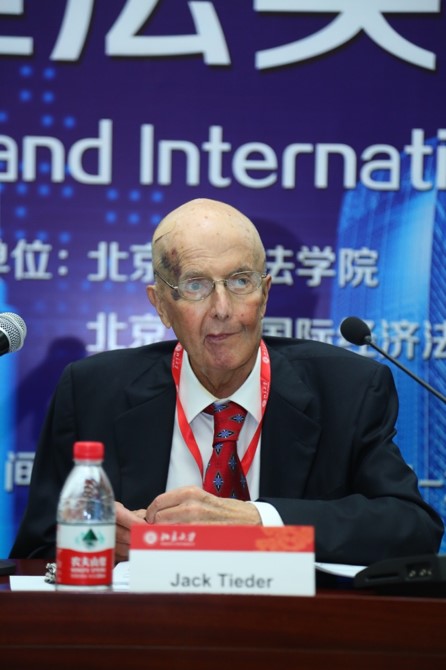 Dr Weihua Guo 郭卫华博士 – President of the Legal Affairs Department of China Huarong Asset Management Company Ltd, Beijing.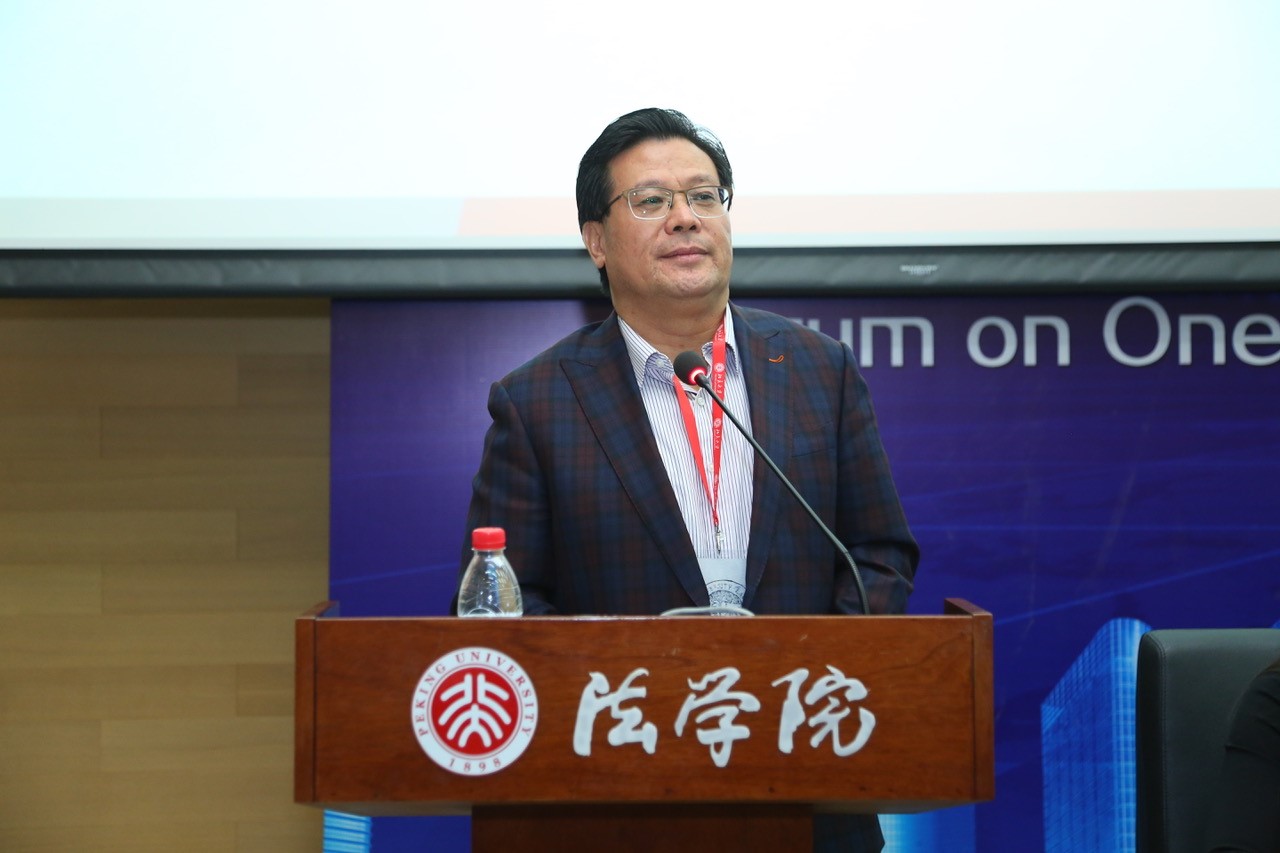 David Brown – Partner of Clyde & Co, Paris.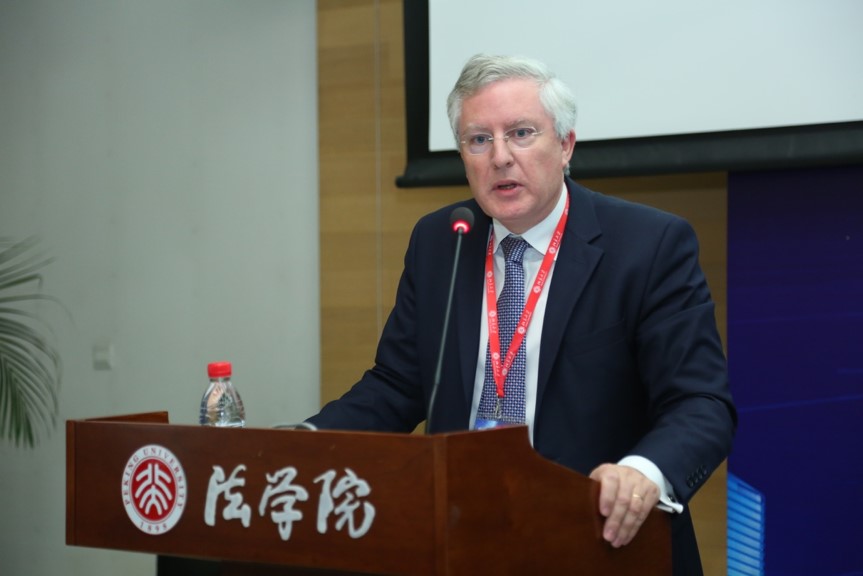 Gaosheng Wu 吴高盛 - Former Director of the Legislative Planning Office of the NPC Standing Committee and Deputy Secretary of the National Peoples' Congress System Research Centre, Beijing.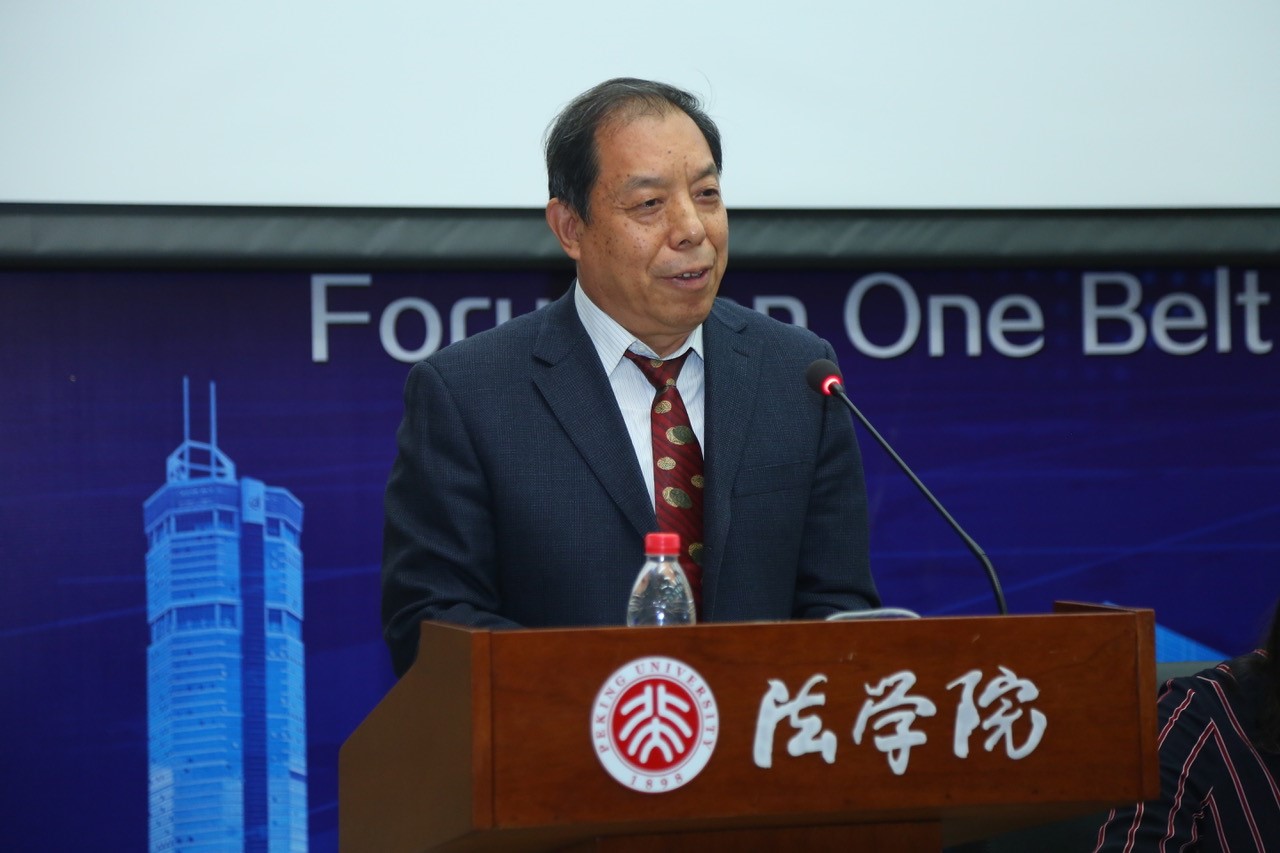 Kim Rosenberg – Counsel of Freshfields Bruckhaus Deringer LLP, Dubai.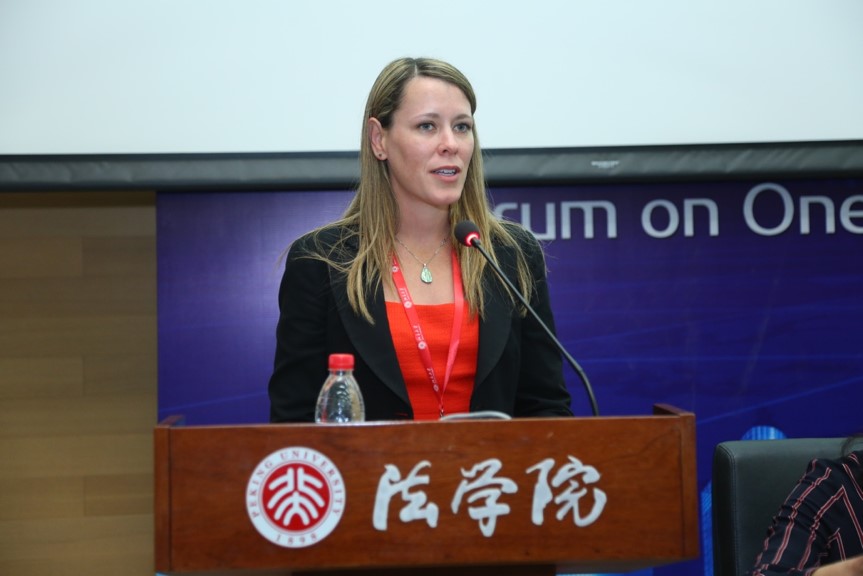 Jingzhou Yang 杨荆州 – Chief Legal Advisor of China Metallurgical Group Corporation, Beijing.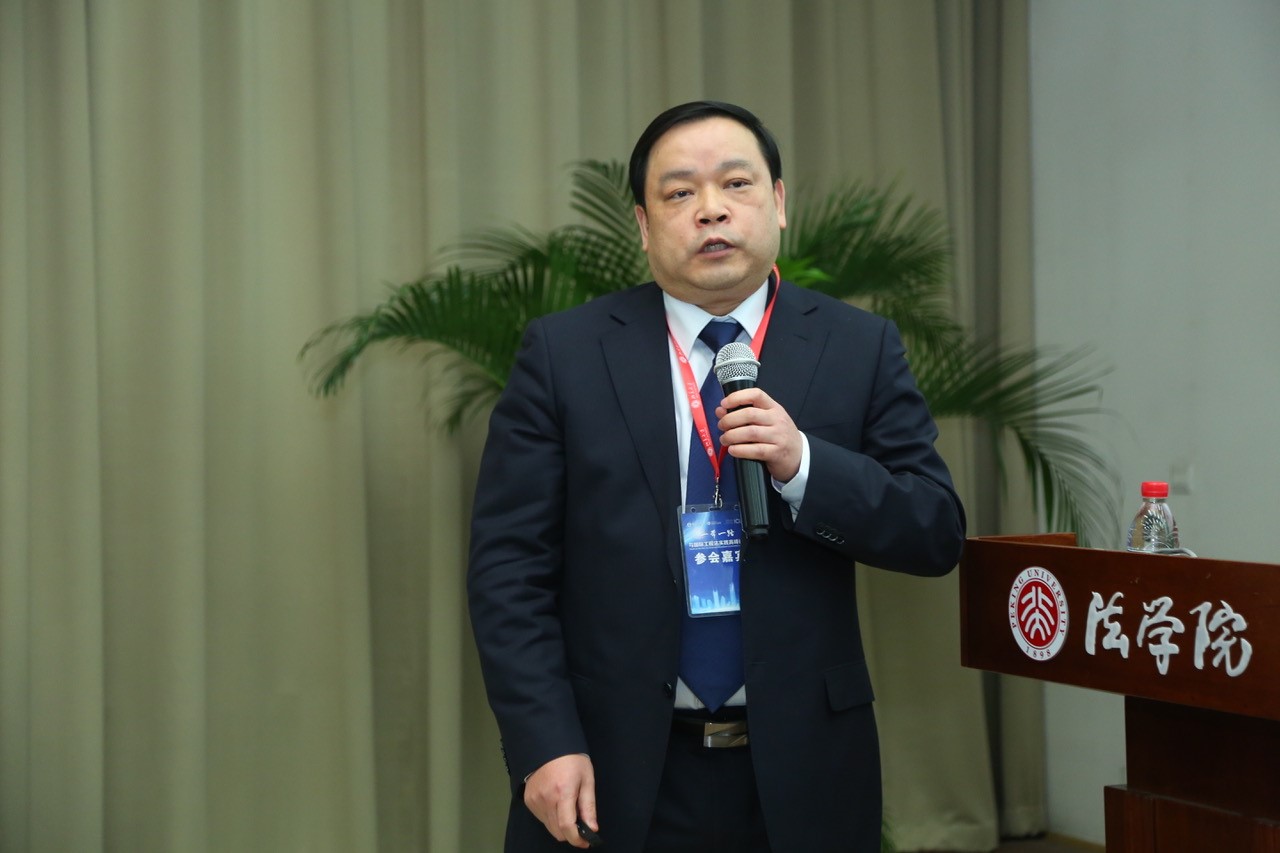 Radu Ionescu – Partner of PNG Consulting Engineering and Economists, Lausanne, Switzerland.
Patrick Zheng - Partner at Clyde & Co, Beijing.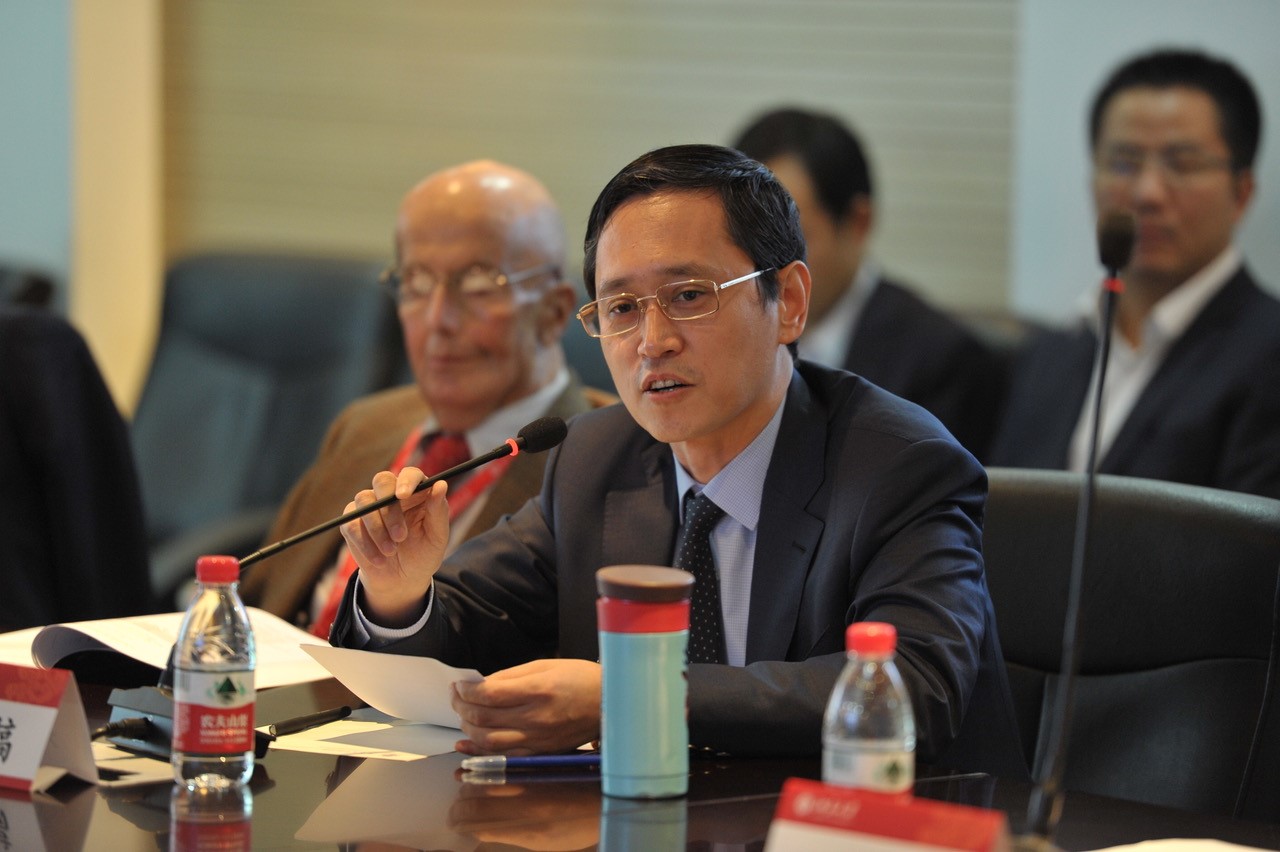 Dongfeng Zhao 赵东锋 – Managing Partner of Justfaith Law Firm, Beijing.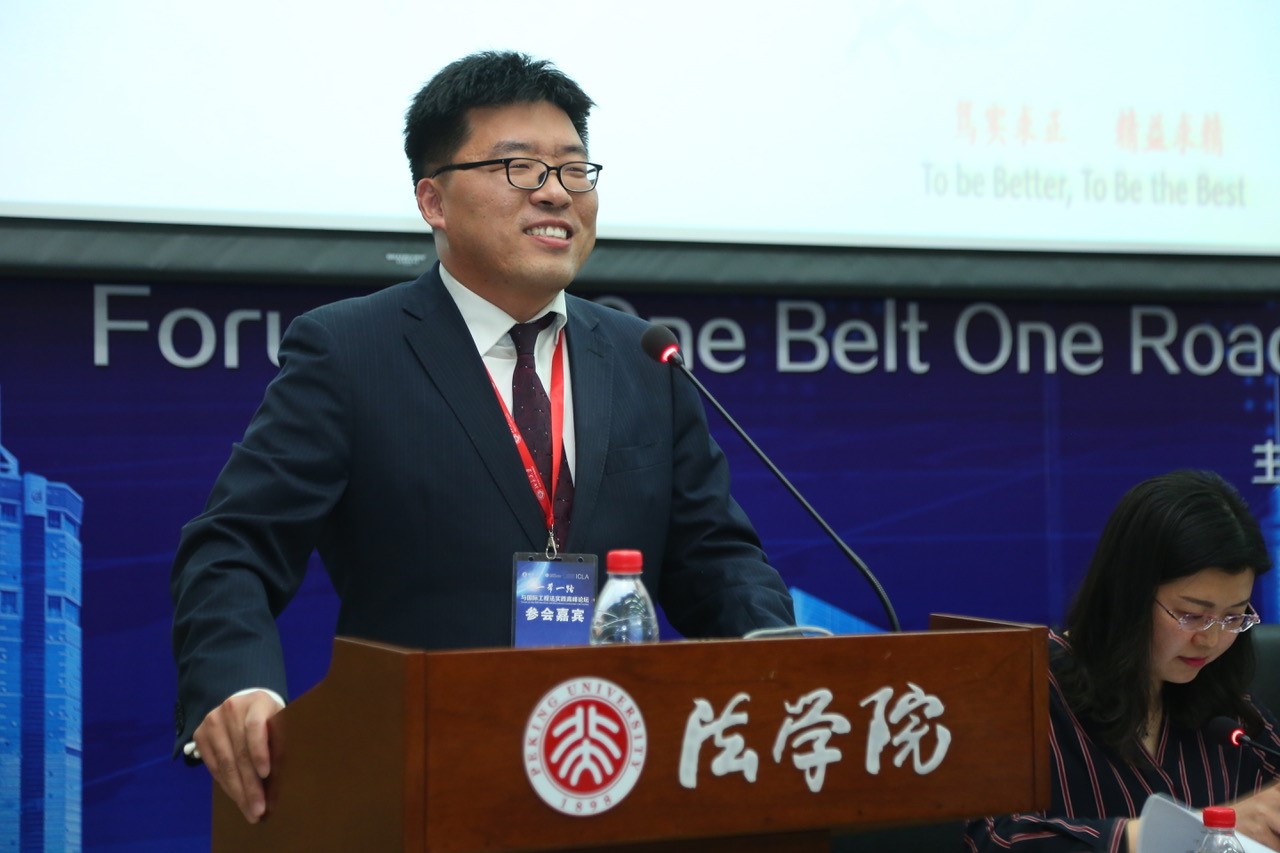 Dennis Wong – Partner of Clyde & Co, Hong Kong.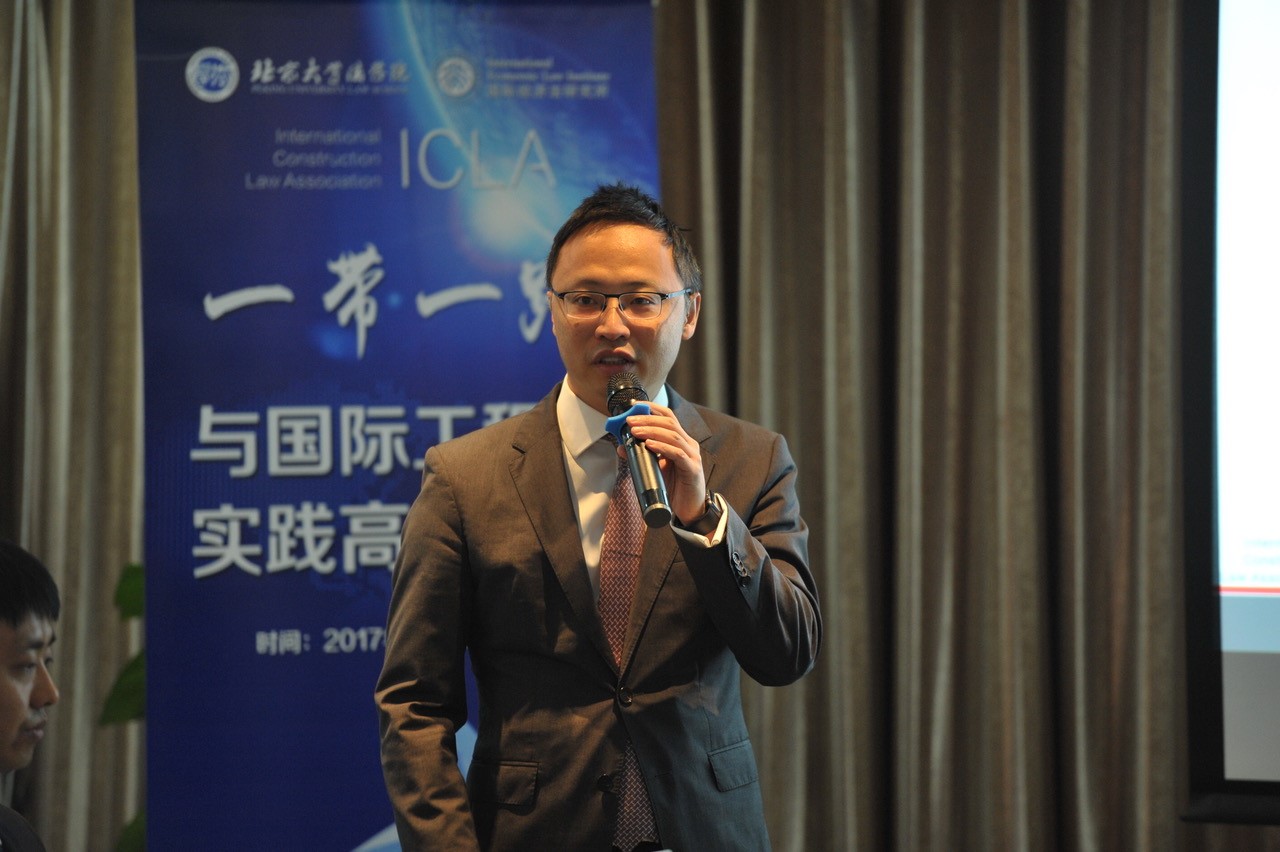 Professor Zhiyong Zhang 张智勇副教授 – Associate Professor of Peking University Law School.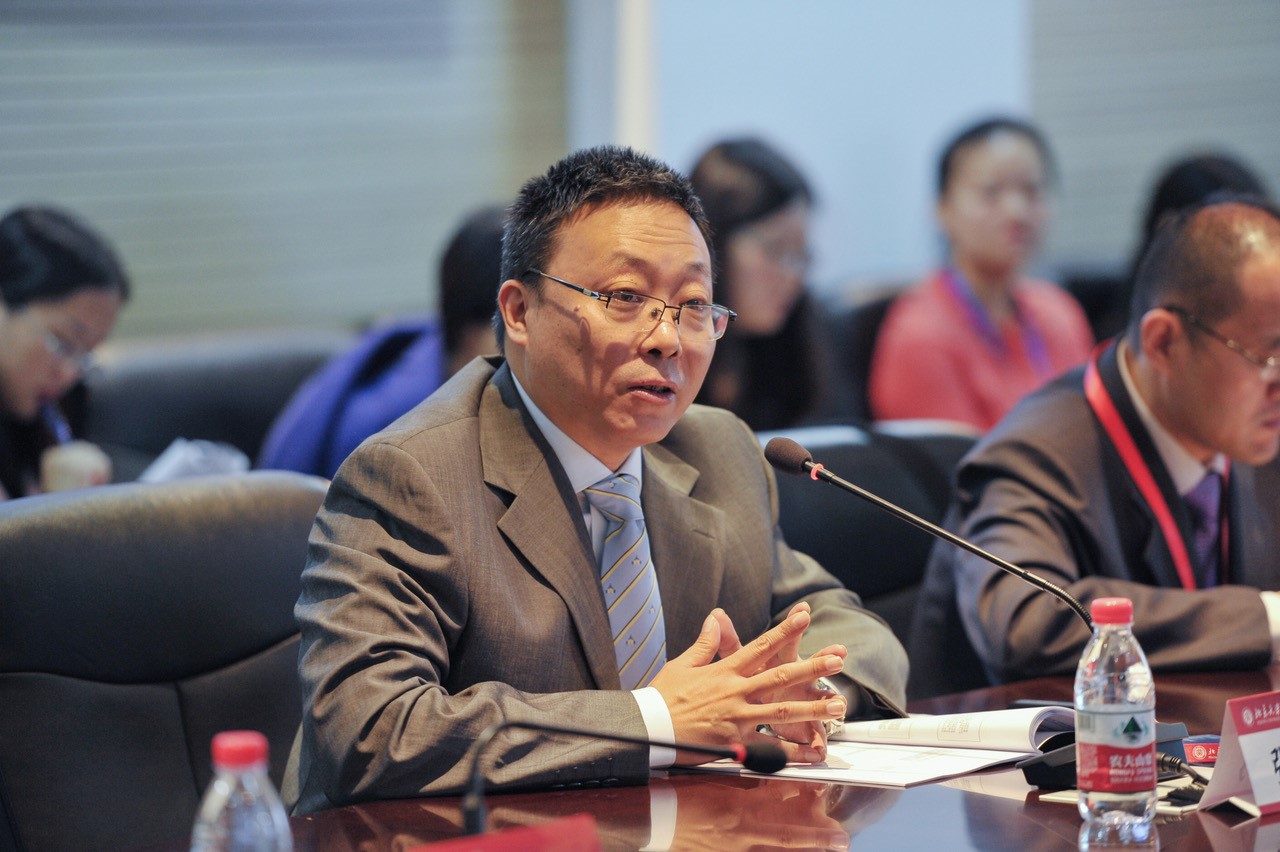 John Bishop - Independent consultant and arbitrator and mediator at Arbitration Chambers, Hong Kong and London.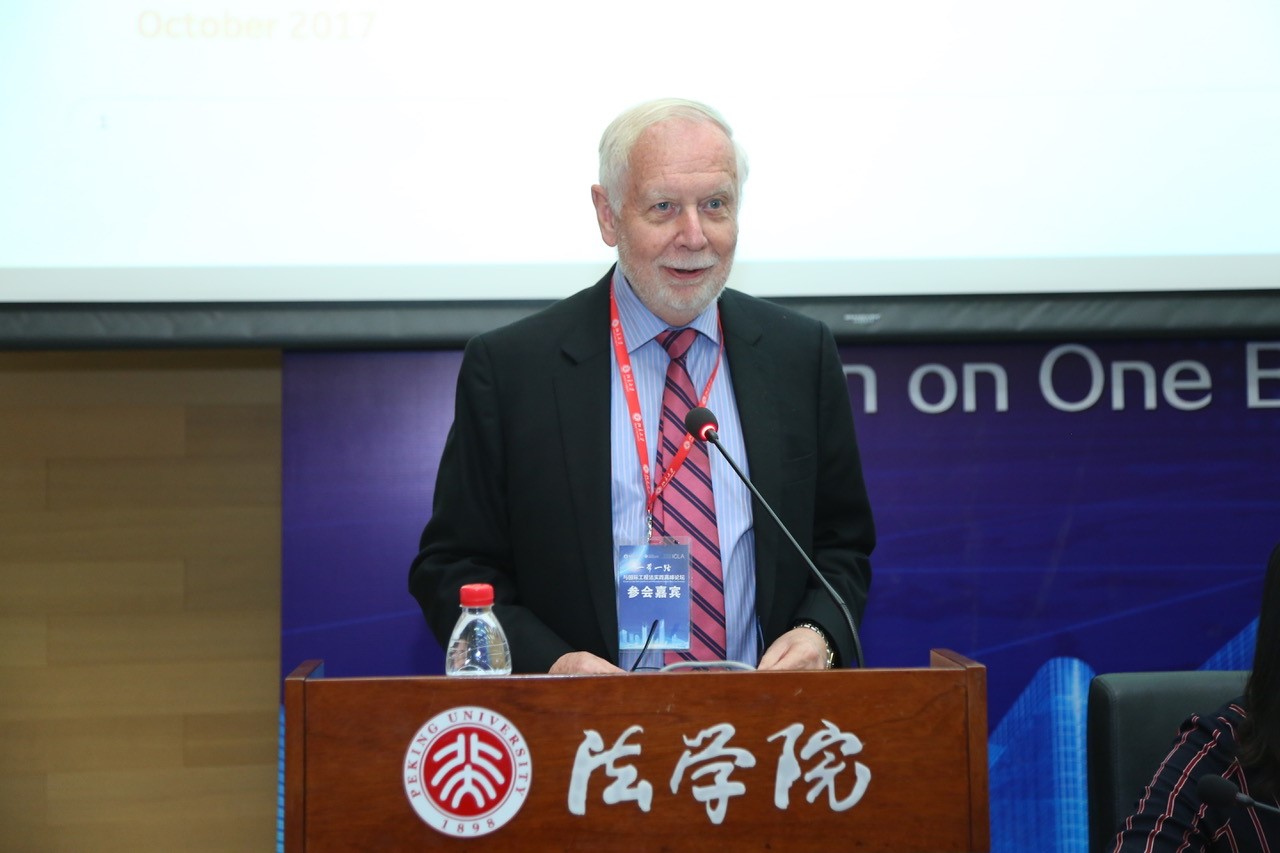 Xinfeng Yu 于新锋 – Senior Economist of China Export & Credit Insurance Corporation, Beijing.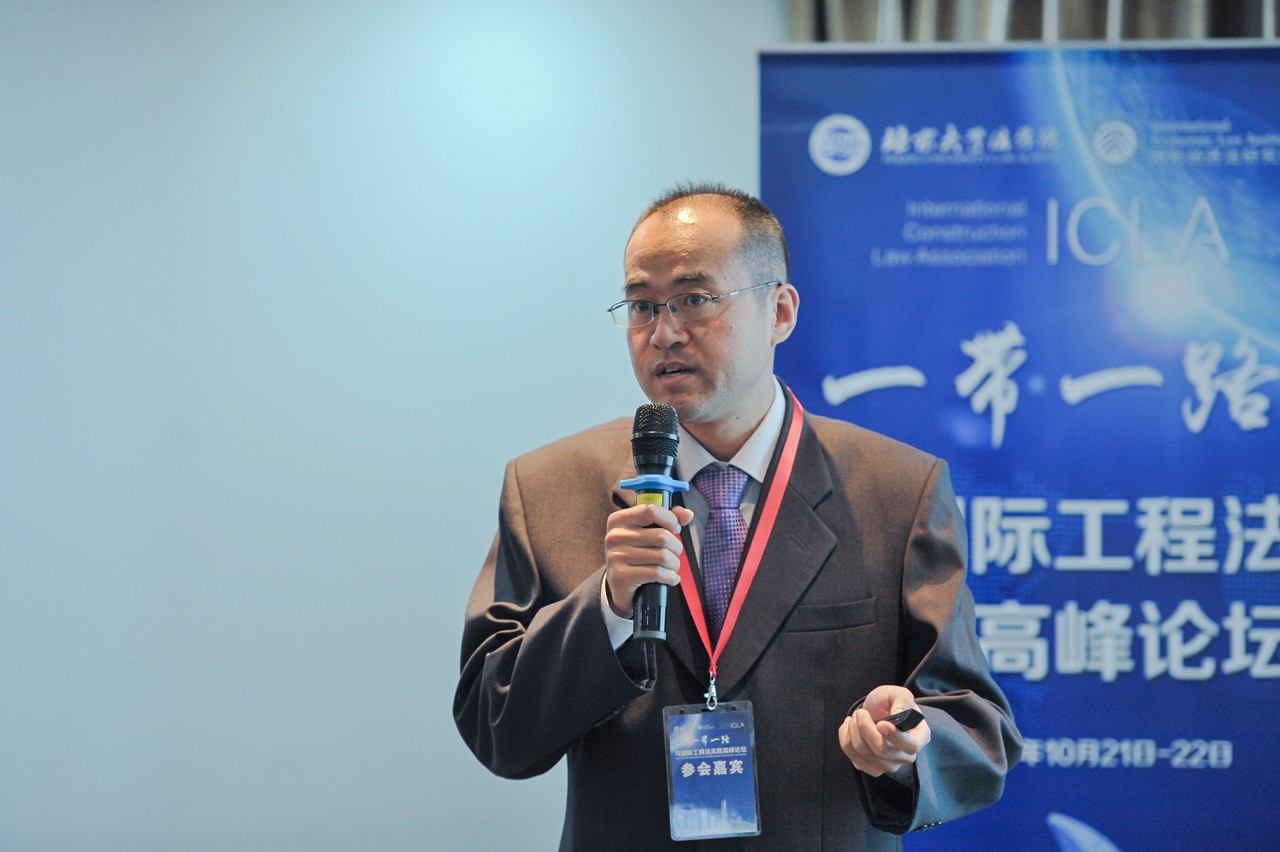 Alexandre Arioeira Salles – Founding Partner of Aroeira Salles, Brazil.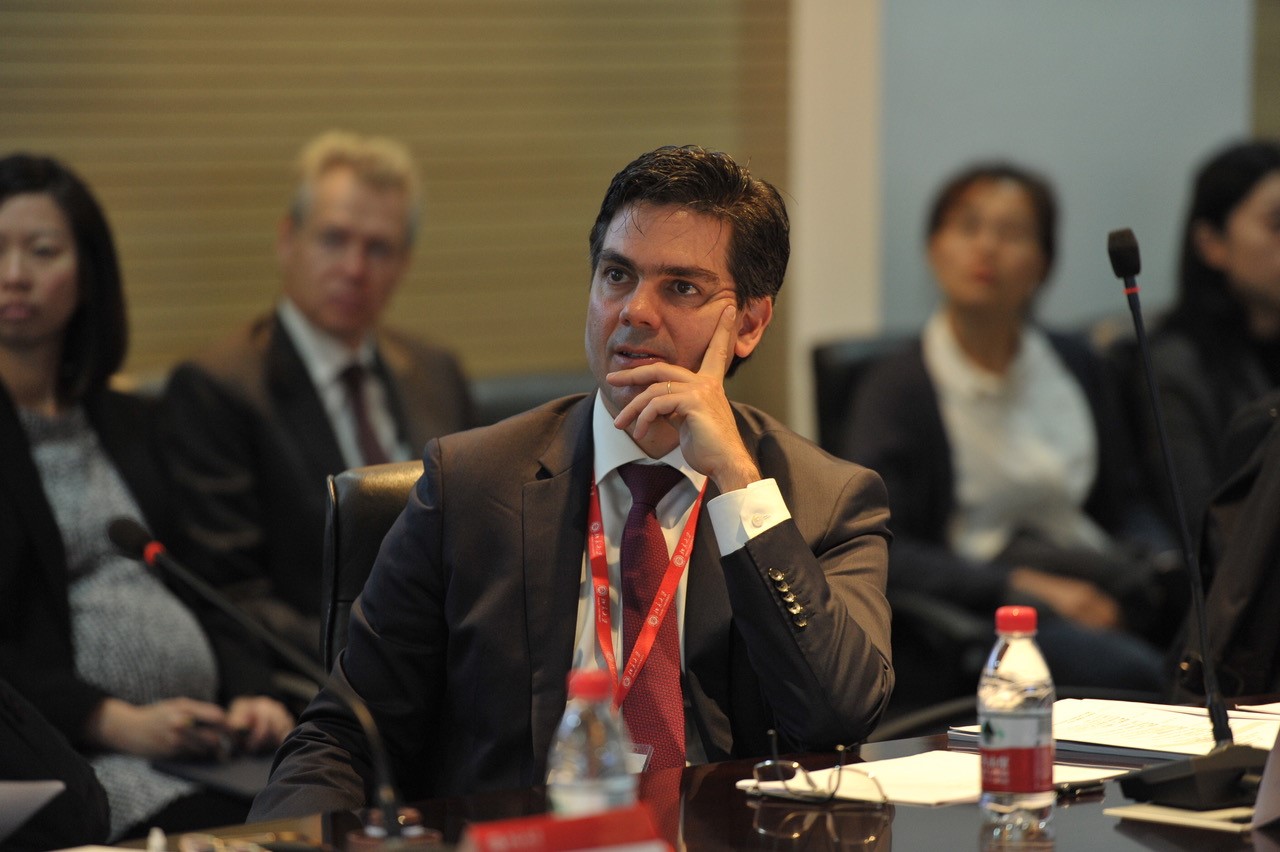 Philip Bruner – Mediator and arbitrator and Director of the JAMS Global Engineering and Construction Group, Minneapolis, Minnesota, USA.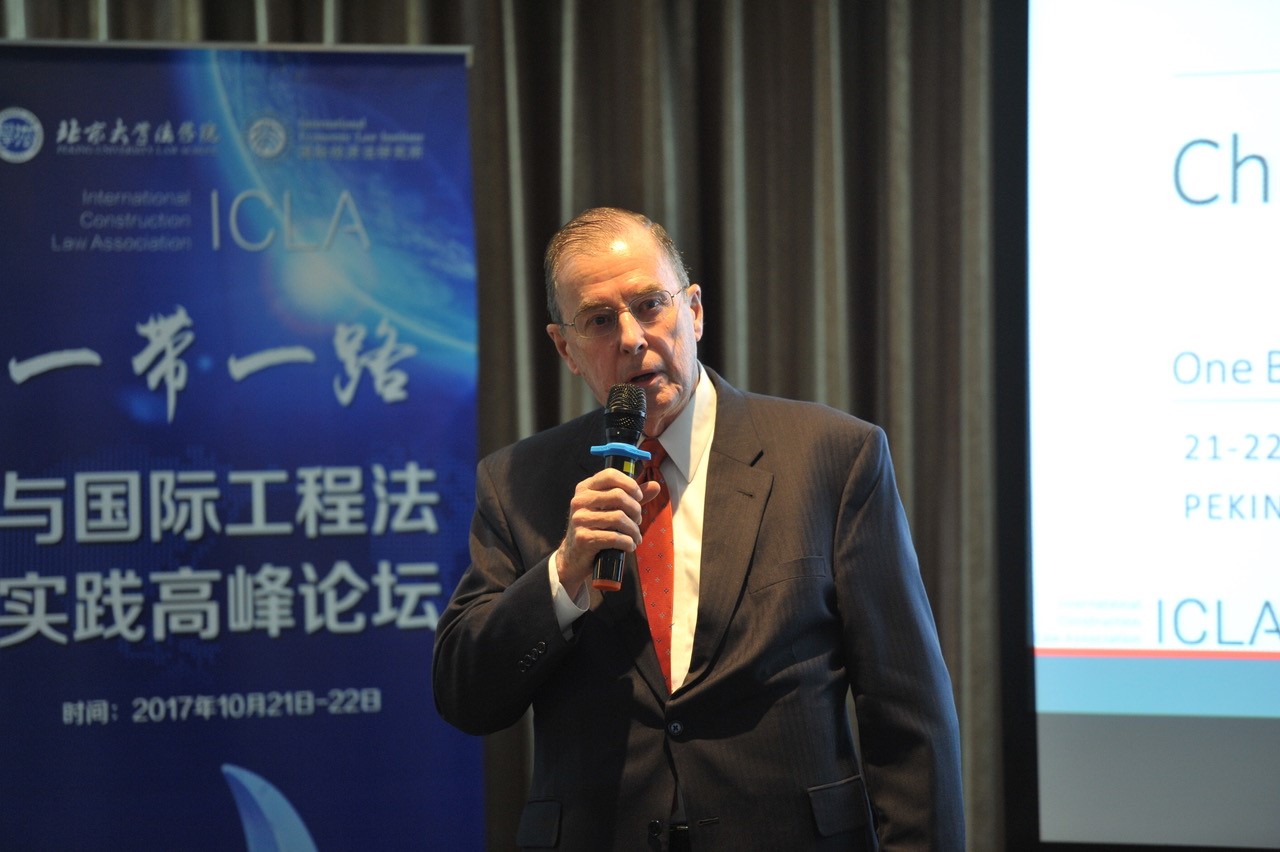 Professor Qisheng He 何其生教授 – Professor of Peking University Law School.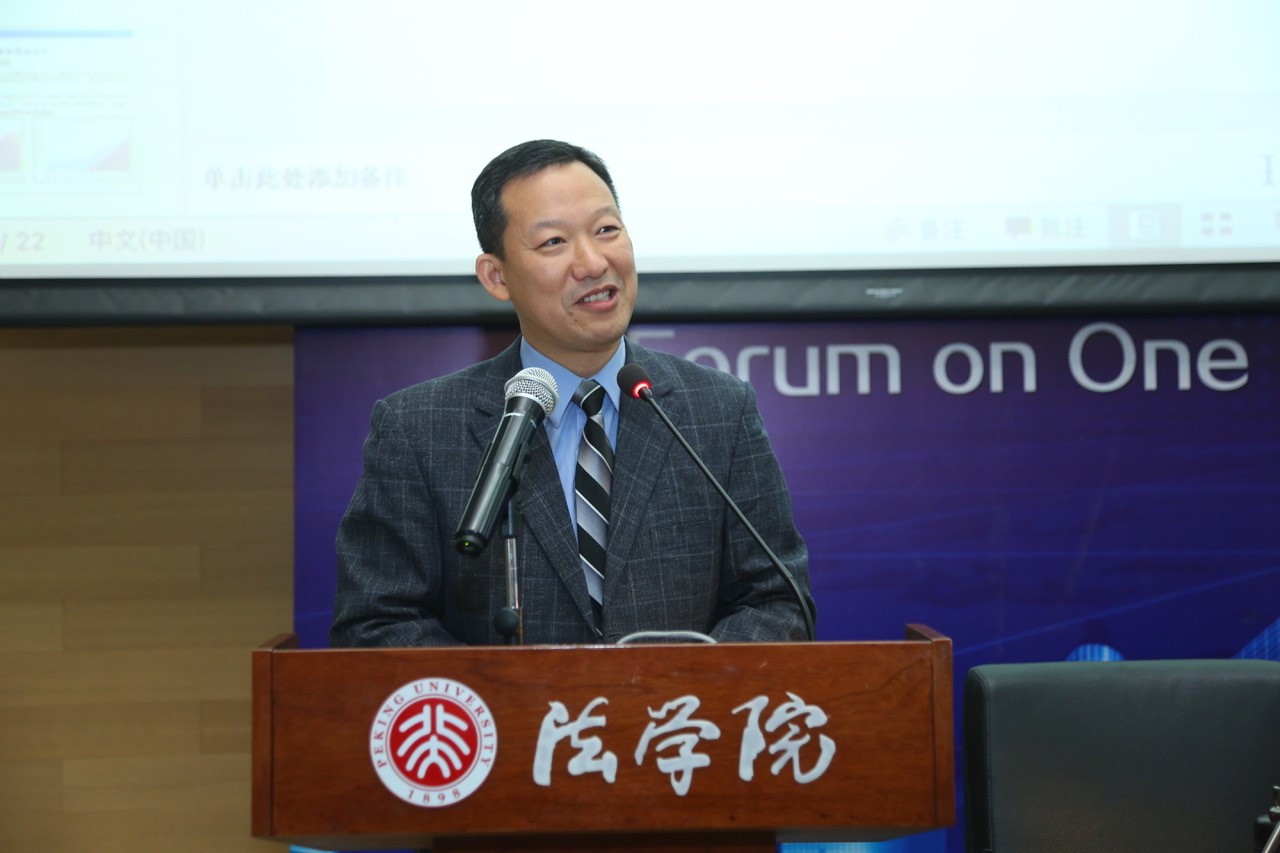 Wenjing Tian 田文静 – Partner of King & Wood Mallesons, Beijing.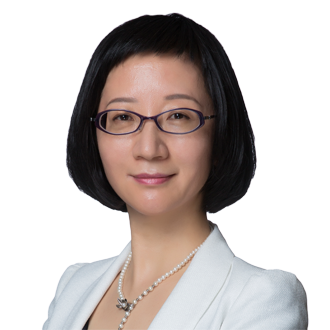 Dr Alfons Schulze-Hagen – Founding Partner of Schulze-Hagen & Horschitz Attorney's-at-Law, Mannheim, Germany.